Hyderabad: As the total number of coronavirus cases touch 8,356 in India, states like Maharashtra, Telangana, Punjab, Karnataka, West Bengal and Odisha have extended the lockdown in their states till April 30.
Maharashtra is in the top with a total of 1,761 cases and 127 deaths. Chief Minister of the state Uddhav Thackeray said that the lockdown could be extended after April 30 in the state, depending on the situation.
After 15 new cases of coronavirus were reported in the slum area in Dharavi, Mumbai, the area has been put under complete lockdown and police have cordoned off the area. Nobody can enter or exit from the slum.
Kerala, which was earlier second in the number of COVID-19 cases in the country has gradually seen a reduction in number. As of April 12, Kerala has 364 active cases and two deaths.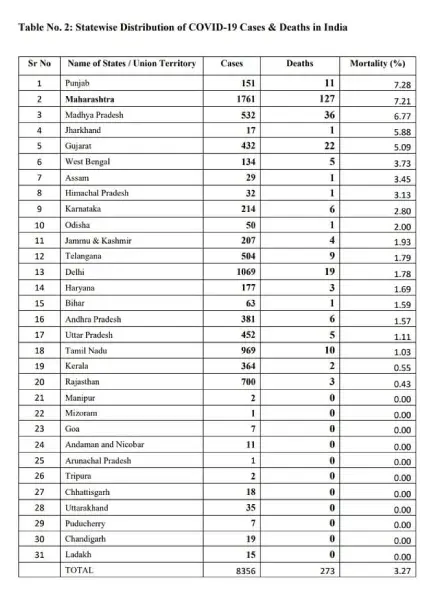 After the Tabhlighi Jamaat event details broke out, Delhi has reached the second position with a total of 1069 active cases and 19 deaths as of April 12.
The southern state of Tamil Nadu is third with a total of 969 active coronavirus cases. The state has not yet confirmed the extension of lockdown period, and has maintained that it will wait for the prime minister's decision on the lockdown.
Chief Minister of the state Edapaddi K Palaniswami, in a meeting with Narendra Modi and other Chief Ministers over a video conference, has asked Modi to supply large quantities of testing kits for Tamilnadu.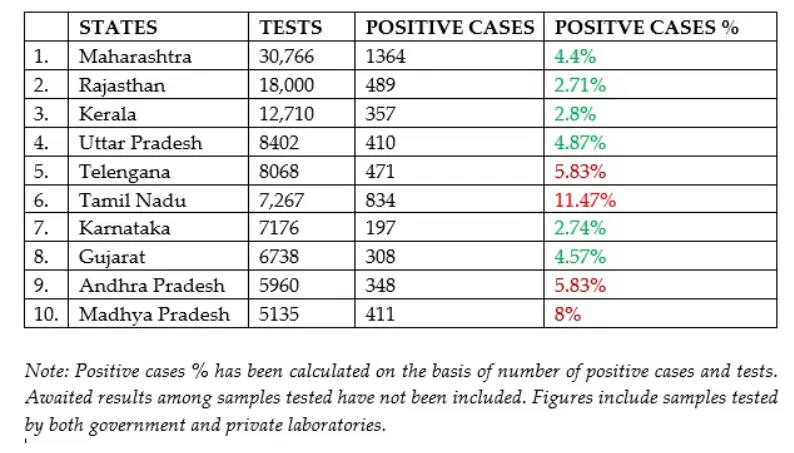 Odisha was the first state to extend the lockdown. The state's chief minister Naveen Patnaik had announced on Thursday that the lockdown has been extended till April 30. Odisha has recorded 50 positive cases till now.
Punjab was the second state to extend the lockdown till May 1. In Punjab, the total number of positive cases are 150, with the government holding suspicions over community transmission. Punjab had declared a curfew on March 23 along with the nationwide curfew declared by Prime Minister Narendra Modi.
There is no official message yet about the extension of lockdown in the country from the Central government.