Hyderabad: A few incidents were witnessed on day-one of wine shops being opened in Telangana after a prolonged ban during the lockdown period. Many areas across the state saw celebrations with people waiting in serpentine queues for their turn to purchase liquor.
In an incident, a man was injured after his friends allegedly attacked him after consuming alcohol. The victim was identified as Srinu, who hailed from Andhra Pradesh and is working as a stunt man in the Telugu film industry. He and his friends purchased liquor from a wine shop at Ameerpet. In their inebriated state an argument broke out among them and Srinu was allegedly attacked with stones that left deep cuts on his chest. He was taken to a hospital for treatment where he is said to be out of danger. The SR Nagar police have started an investigation.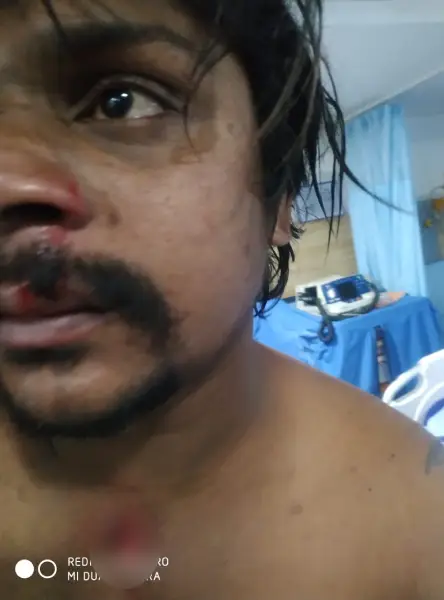 In another incident, an alcoholic at Balanagar turned violent after consuming alcohol. The man, whose identity is yet to be known, returned home with liquor and created a nuisance after his wife questioned him about his drunken state. He rushed out of the house, removed his shirt, and slashed himself with a blade. Alerted by the neighbors, the Balanagar police rushed to the spot and took him to a hospital. He was discharged after first aid and counselling.