Suffering in silence: Stranded in Delhi for 45 days, 29YO Kadapa man finally reunites with family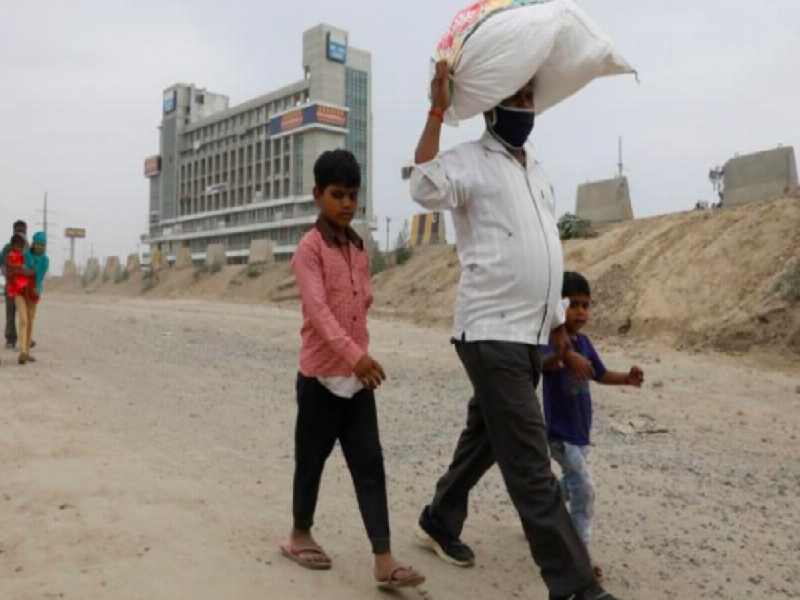 Kadapa: Life has come full circle for Kata Srinivas, a 29-year-old MBA from Proddatur in Kadapa district, who returned home after being stranded in Delhi for 45 days.
On March 19, Kata Srinivas received a job offer letter from a Delhi based company which asked him to join at their headquarters in the national capital on March 23. Little did he know it will be his worst nightmare.
Happy over his first job, he left for Delhi only to be asked to return home as the government had announced national lockdown to combat COVID 19.
Initially, Srinivas was provided accommodation for the first 14 days according to the company's policy. After 15 days, when Srinivas was asked to vacate the hotel, all hell broke loose.
"I contacted my employer and asked him about the job. The employer told me that due to the lockdown, my offer is no more valid as the company has suffered a huge loss and cannot hire anybody. He asked me to return to my hometown as they cannot further pay for my stay in Delhi," said Srinivas.
Suddenly, the man with dreams was left stranded at an alien place with only Rs 15,000 in his bank account. Down and out, he wanted to return home, but there were no trains or other modes of transport available.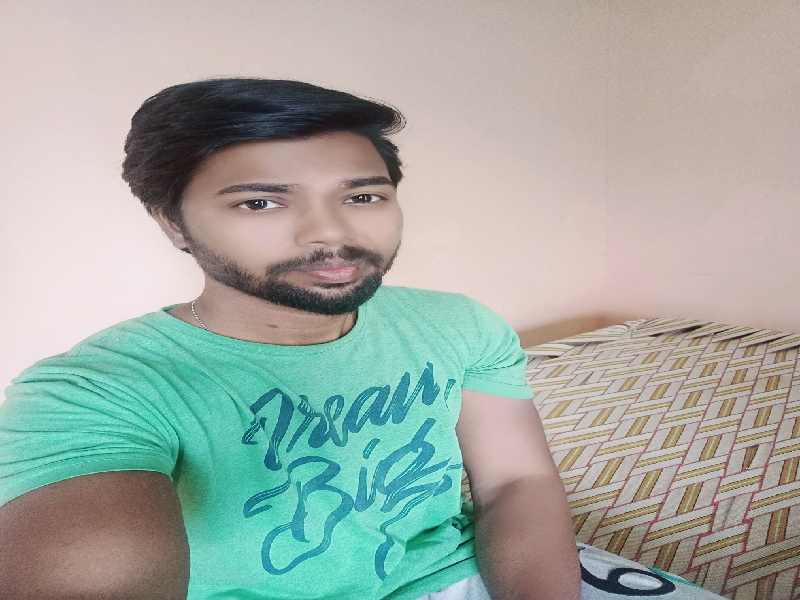 K.SRINIVAS
"I went to a nearby Police Station for help, but they were clueless. They suggested me to visit AP Bhavan in Delhi. When I went there, one of the employees told me that it would cost me Rs 1 lakh to reach home that too after I test negative for the COVID test. Plus it required a lot of permits and clearances from the police. Without a second thought, I decided to wait for a few more days expecting the trains or flight to start so that I would go back home," he said.
Later, Srinivas approached a few hostels but no one was ready to provide accommodation fearing COVID. Despite suffering in silence, he did not tell his family about the ordeal.
"I was not alone. There were hundreds of migrant workers and students who were stuck in many parts of Delhi. With huge bags on their shoulders, they were going from Police Station to Railway Stations to Government Offices. I then decided to walk home. I started walking with the help of Google maps. I walked for one day and only could cover 14kms," he said.
Srinivas slept on the footpath for a night without any food. Even after having money in his pocket, he could not buy food because everything was closed.
"I remember drinking 8 liters of water. With no options left, I decided to take an ambulance ride to a nearby government hospital thinking that I'll at least get a place to sleep and food to eat until the train services start so that I go back home," he said
He was taken to the hospital and they ran his COVID test. His report, however, came back negative and he was discharged. "I begged them to keep me as I have nowhere to go. Sensing my plight, a staff member took me to a nearby Mithilesh Barwal's relief center," he said.
It was people like Pramodh and Mithila Barwal at the centre who made Srinivas realize that humanity still exists in this world. "Being from South India, I was sometimes uncomfortable eating chapati. To make me feel comfortable, they used to even prepare Idli so that I feel at home. On June 12, I was informed that the train services have started. After trying for nine days I booked my ticket back to Anantapur. On June 23, I reached home. Pramod and his family still call me to enquire if I am doing fine," he said.
Speaking to Newsmeter Pramodh Barwal said he had converted his home into a relief center to help stranded people. "Around 12 people were staying with us. They were in a very bad state. Many had swollen feet and they had nowhere to go. I could not let Srinivas go hungry. Srinivas was with us for almost 45 days until the train services resumed," he said.