Swedish national, on a visit to India for meditation lands up in Erragadda Mental Health Hospital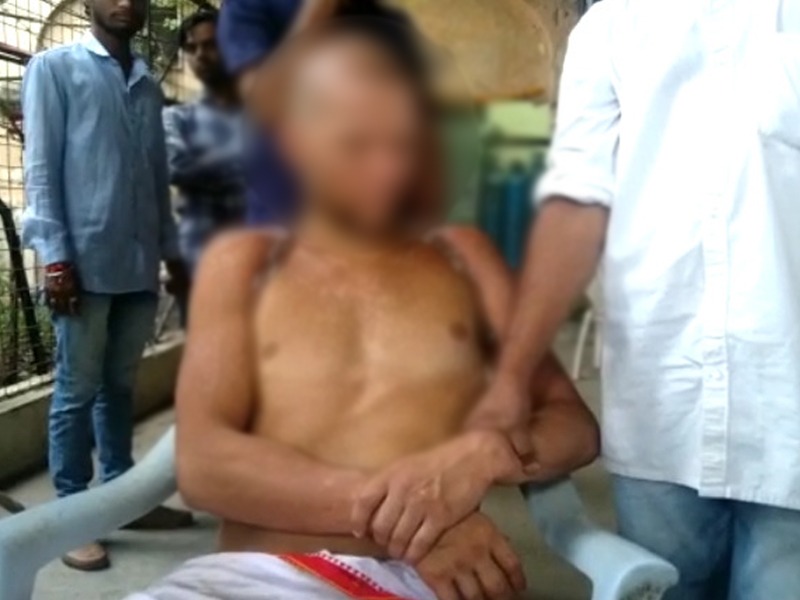 Hyderabad: A Swedish national who was on his visit to India for meditation, is currently lodged at Erragadda Mental Institute for treatment. The young man, created a ruckus onboard a Hyderabad-bound Indigo Airlines flight on Friday. He reportedly locked himself in the toilet which forced the Rajiv Gandhi International Airport (RGIA) staff to break open the toilet door.
Speaking to NewsMeter, RGIA Inspector P Vijay Kumar said, "The person was in an inebriated condition and looks mentally unsound. We presented him before the magistrate. Looking at his mental condition, magistrate advised to move him to Erragadda for better treatment."
Police had to chain down him as he continued to express an extremely abnormal mental condition at multiple locations. After his ruckus on the flight, he further exhibited similar behaviour at Hyderabad airport, police station, Appolo hospital and Osmania hospital.
RGIA Sub-Inspector, Venkateshwarlu told NewsMeter, "The person kept removing his clothes. We had to wrap him with the dhoti of another police officer finally. From Osmania where he was taken for a medical check-up, he tried to run towards the highway. That's when we were forced to chain him."
According to police, the Swedish national reached India on 12th September for yoga treatment. However, the police are still investigating his further whereabouts. A case is registered under section 23 of Mental Health Act. He does not possess a mobile phone or camera. Cyberabad police has informed the Embassy of Sweden. Officials from the Embassy are likely to visit him on Monday.
Though the person was reportedly under the influence of alcohol, no medical test was possible due to his non-coorporation.
According to reports, on Friday, the person boarded the flight at Goa and had a connecting flight to Delhi from Hyderabad. However, he was deboarded from flight number 6E-744 at RGIA after he refused to cooperate with authorities. The Swedish national was found naked, with his head stuck in the commode in the aircraft's toilet. Central Industrial Security Force (CISF) immediately detained him and handed him over to RGI airport police.
Also Read: Swedish national stuck in an Indigo flight toilet, causing emergency landing in Hyderabad