Hyderabad: In a shocking incident, food delivery aggregators, Swiggy served non-vegetarian food instead of a vegetarian meal to a resident in Hyderabad. On Monday afternoon, when Mrs Aruna Prasad, a resident of Hyderabad, ordered the 'Butter Paneer Rice Bowl' for lunch to her office and was shocked to receive chicken instead of paneer.
She couldn't believe the fact until three of her non-vegetarian colleagues tasted the food and confirmed that Swiggy had sent her chicken meal instead of paneer. Shocked Aruna immediately escalated the issue to Swiggy, but she was further disappointed when she was told that she would shortly receive a refund.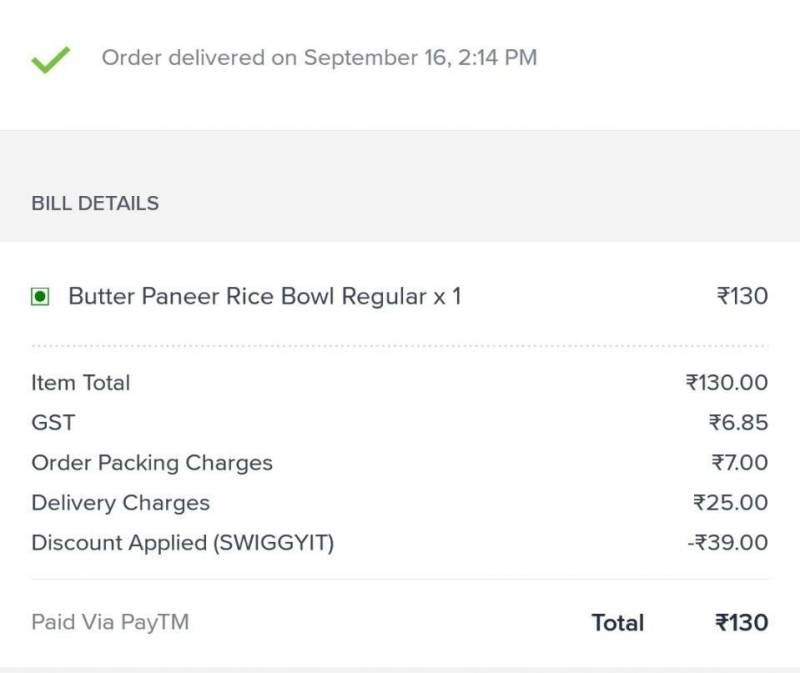 When she escalated this issue and questioned Swiggy on how they could deliver a non-veg dish when she ordered veg paneer rice bowl, they tried to offer her a refund of Rs 129. 85 for the affected items.
Agitated with their response to her complain Aruna took to twitter to express her anger and tweeted, "SWIGGY gets SLUGGY!
Delivers chicken for a veg order. Tries to compensate an emotional dent with a REFUND. Will a refund do for the years of the religious sentiment behind vegetarianism??"
@swiggy_in @SwiggyCares@harshamjty @fssaiindia @pvnsr @AdityaMadala
SWIGGY gets SLUGGY !
Delivers CHICKEN for a VEG order!
Tries to compensate an emotional dent with a REFUND!
Will a refund simply do for the years of religious sentiment behind vegetarianism? pic.twitter.com/ExLYbrZfW0

— Aruna Prasad (@aruna2304) September 16, 2019
Mrs Arun Parsad told newsmeter, "It was very shocking for me to receive a non-vegetarian dish instead of a vegetarian dish which I ordered, especially when I am very choosy about my food. When I opened the box, it looked like paneer because I don't know how chicken tasted and I asked my friends who were sitting beside me that this tastes different and even three of them confirmed that its chicken. I am a hardcore vegetarian, and I have never ever eaten egg in my life and because of this negligence I was forced to taste chicken without even my knowledge. Also, there was no bill given in the parcel."
"Our generation may take this lightly, but what if the same mistake was made to my mother or my-in-laws who are very religious and very particular about what they eat or about non-vegetarian. Imagine what if no was around and what if I had eaten it completely without knowing that its paneer. If the taste of food is bad, I can question the restaurant but before delivering they should do a quality check before serving it to customers. And after all this they offer me a refund but can they compensate this emotional dent with a refund of Rs 130? I will surely approach the consumer court and file a complaint about this."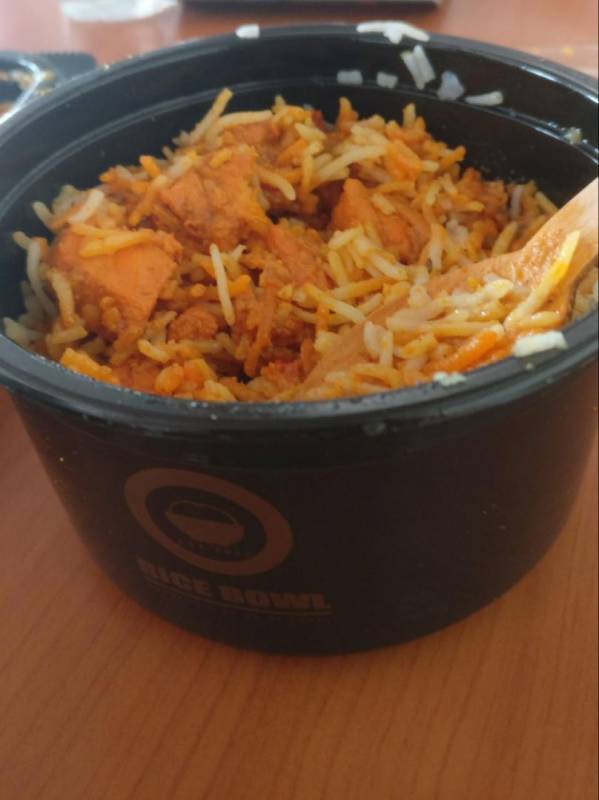 In response to Mrs Aruna's complain, Swiggy responded, "Ohh no!! This shouldn't be happening at all, Aruna. It is never our intention to hurt anyone's sentiments. We apologize from the bottom of our heart for this mishap."