Hyderabad: The Telangana government has issued a revised chart of 'regularisation fee' for unapproved and illegal layouts in the state. In the second quarter of the financial year, the state government gave a nod for regularisation of plots in un-authorised layouts on payment of charges as stipulated.
However following the announcement, a number of complaints were lodged against the high regularisation charges fixed as per the LRS scheme 2015. Considering the request to revise the fee, the government has made changes in the rates.
The revised charges have been calculated as per the market value of the plot as on 26th August 2020(sub register value) in Rs per square yard. "The regularisation of unapproved and illegal layout rules 2020, shall be substituted with 'Pro-rata on space charges. If 10 percent open space is not available in the unapproved layout, the charges will be @ 14 % of the plot value prevailing as on the date of registration of such plots shall be a paid' the government said.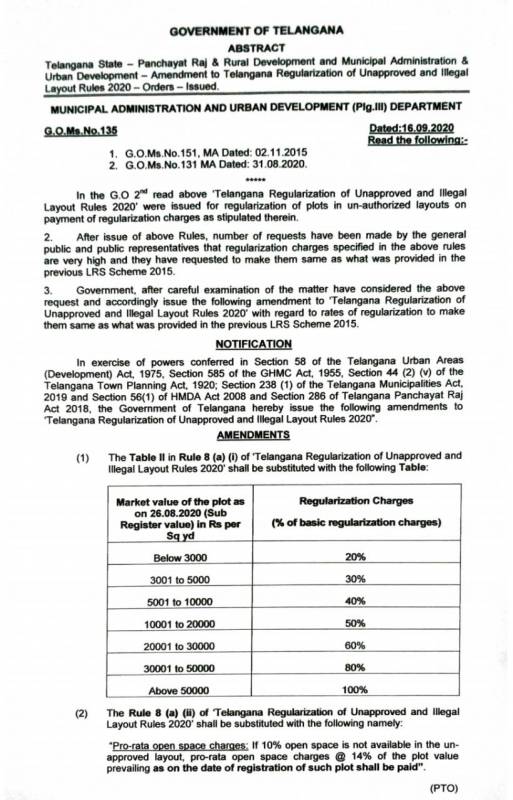 As per the revised regulations, the LRS charges include nala fee and no separate charges should be collected. The order has been issued by the Chief Secretary to Panchayat Raj and Municipal Administration and Urban development department.