In an interview to Newsmeter Pharmaceutical Export Promotion Council of India (Pharmexcil's) director-general, Ravi Uday Bhaskar speaks about how pharma exports touched $19 billion in the fiscal year 2018-19 surpassing the previous year's exports.
NM: You say that exports are expected to touch $21 billion in the next fiscal year, how is this possible?
Uday Bhaskar: In the fiscal year 2018-19, we crossed $19.2 billion exports and registered a 10.2 per cent positive growth compared to 2017-18. The first-quarterly results of the fiscal year 2019-20 there was an 11 per cent positive growth. In July 2019, we already recorded 16 per cent positive growth. The US market has been revived. More than $5 billion worth products were exported in the last fiscal year of 2018-19.
In the first quarter of the fiscal year 2019-20, more than $58 million worth of drugs were exported to Iran. Exports by Region shows that most of the regions have performed well excepting the regions of ASEAN, and South Asia. US market is continuing its positive trend with 28 percent positive growth. Exports to China and Japan increased by 37 percent and 32 percent respectively in the first quarter of 2019. We have seen 169 percent growth in Iran with exports worth of $58 million. Global Generics market is expected to grow by 4 to 5 percent in 2019. As of June 2019, India's generic pharmaceutical exports is growing almost 2.7 to 2.8 times faster than the market, hence, we are expecting to touch $21 billion in the fiscal year 2019-20.
We are identifying new markets like Australia and New Zealand.
Newsmeter: How did this positive growth take place ? What kind of effective measures you have taken?
Uday Bhaskar: I am working from the last two years eight months as the director general of Pharmexcil. During my tenure, I have implemented new things such as making certificate of origin online. We improved the transparency and accountability in the council. One major factor is Indian Pharmaceutical industry is responsible for this export efficiency.
Exports to all regions during fiscal year 2019 shows growth. Top three export regions North America, Africa and EU records as positive growth of 14.9 percent, 2.6 percent and 9.1 percent respectively. Emerging markets like ASEAN, Latin American and the Caribbean, and Middle East have effectively grown. Especially Middle East where exports have grown more than twice the national growth albeit contribution is below 6 percent.
The US is the largest country for India's pharmaceutical market. Around 30 per cent of Indian pharmaceutical products is exported to the US. In 2017-18, there was a negative growth of -8 per cent to the US. If there is a 30 per cent decline in exports everyone thinks that the overall exports will also decline. However, though for the first time India recorded negative growth in the US, back home in India sales crossed $17 billion recording a 2.92 per cent growth in 2017. That gave the pharma industry a lot of strength.
NM: What about medical supply within India?
Uday Bhaskar: India is self-sufficient and self-reliant. About 95 per cent of the drugs needed by the Indian health care system is being manufactured and supplied by the Indian pharmaceutical industry. In the last fiscal year, around $22 billion worth pharmaceutical products were supplied in the domestic market.
NM: How is Pharmexcil encouraging clinical research and trials in India?
Uday Bhaskar: The government of India has introduced a scheme called Market Access Initiative (MAI). Any company under Pharmexcil, if they register their products in another country then as much as 50 per cent of their registration charges or the maximum of Rs 2 crores per year will be reimbursed. This scheme also includes Bioequivalence & Bioavailability (BA/BE) studies and certifications. It also includes support of micro, small and medium enterprises (MSME). We give a one-time grant of Rs 25 lakhs to each manufacturing unit to install machinery for track and trace. With a lot of persuasion and efforts, the ministry of commerce came forth with these incentives. Our member companies are happy to receive these incentives from the government.
Meanwhile, explaining about job opportunities for the pharmacy aspirants and Pharm. D graduates Lakshmi Prasanna, Senior Regulatory Affairs Officer briefed about the current scenario. She completed M. Pharm (Pharmacy Practice) from the National Institute of Pharmaceutical Education and Research (NIPER) and worked as Drugs Inspector in Drugs Control Administration.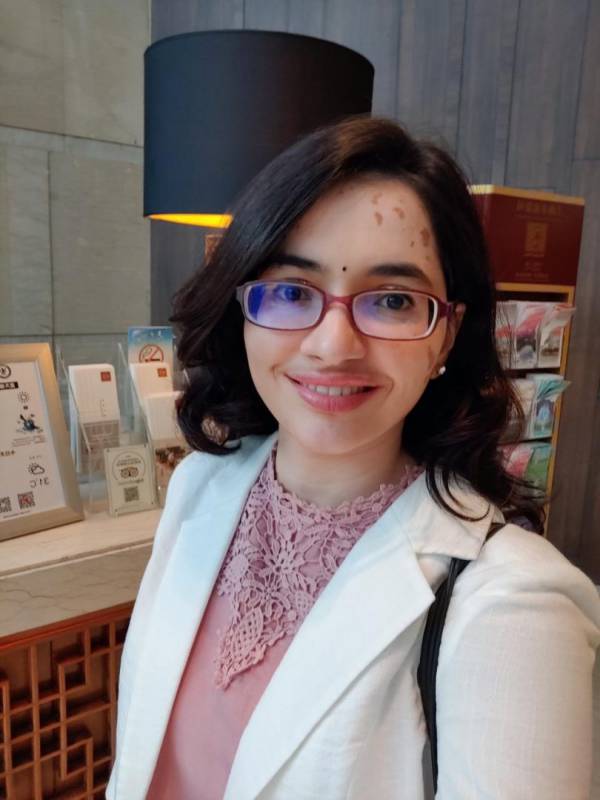 NM: Are there enough opportunities for those pursuing pharmacy as a subject?
Lakshmi Prasanna: The last decade has seen an increase in the number of pharma colleges that has resulted in an increase in the number of pharma graduates. One has to remember that pharmaceutical companies have also grown and pharmaceuticals are the fifth largest commodity being exported from India. There are eight Indian pharma companies that are listed in the world's top 20 pharma companies. So yes, there are enough opportunities.
NM: What is the need for the government to introduce a Doctor of Pharmacy (Pharm.D) course when only a few companies focus on clinical research?
Lakshmi Prasanna: Yes it is unfortunate that the Indian system does not recognise hospital pharmacy as much when compared to developed countries like Australia, Canada, USA, Europe. As a result, there is a dearth of jobs for Pharm. D students. But, as hospitals which they are now introducing the concept of hospital pharmacy, opportunities for Pharm. D students will increase. Recently, the government has notified that Pharm. D graduates are also eligible for job opportunities that are available for B. Pharmacy or M. Pharmacy students. Pharm. D students can apply for government jobs like drug inspector, pharmacist and any other pharmacy related jobs.