Highlights
FIR under section 294 of IPC booked

Police allege woman dressed and dancing "indecently"

Pub goers allege moral policing
Hyderabad: City police commissioner's Task Force sleuths of West zone, on Wednesday night, raided Lisbon Restobar and Pub at Begumpet and took 31 pubgoers and the three persons of the management into custody under the charges of resorting to ''indecent acts''.
Panjagutta police booked a case under section 294 of IPC which prescribes three months imprisonment for any obscene act in public place. While there is no evidence of any immoral trafficking or stripping of clothes or any nude dancing police said that the Lisbon Restobar and Pub is attended by the 'mass people' locally and they are resorting to 'indecent act'. Pubgoers alleged that this act of arresting them in the pub is 'moral policing'.
However, cops said that in June 2019, a Tollywood junior artist who claimed as a dancer was dragged and thrashed by her women colleges for not 'performing sex acts with a customer' in Lisbon Restobar and Pub.
Task force sleuths claim to take pictures of women dressed indecently
West Zone Task Force inspector of police Gattu Mallu told media," There is no nude dancing, but women dancing in the pub are resorting to obscenity. Our taskforce team went into the pub in decoy operation as customers. We took pictures of improperly dressed women in the Lisbon Restobar and pub. Later we raided it and arrested 31 persons," He said that there is no moral policing and they have proof of photographs.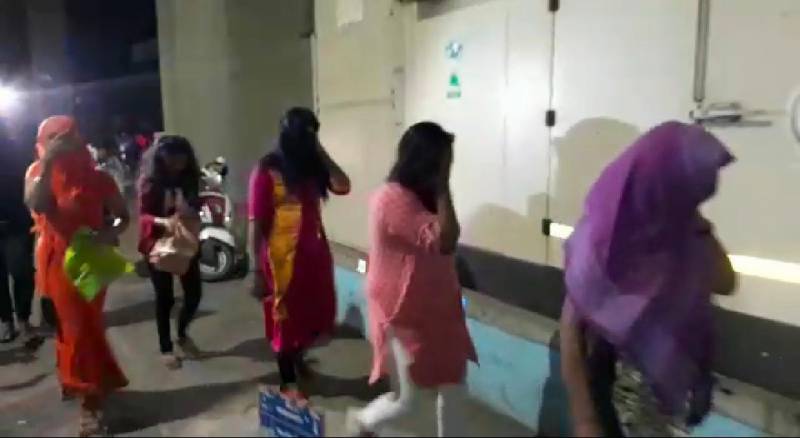 Police filed chargesheet in June case of thrashing woman in Lisbon Restobar and Pub
Panjagutta Inspector of Police Srikanth Goud told media,"Task Force sleuths handed overall 31 to us. We booked FIR and will be taking action as per the law by serving notices. As it is a bailable offence, we will take action accordingly. There is no prostitution in the pub the allegation is they are dressed and dancing indecently,"
Police said that the had already filed a charge sheet regarding the case of an attack on a dancer. The victim then alleged that police initially didn't take action as the pub management is close to a political leader. As the new year is approaching police has decided to tighten the noose around the alleged obscenity in the pub. However, legal experts issue a word of caution that defining the word obscenity is difficult, and any violation of applying the law may be called moral policing.