Hyderabad: An employee of Tata Consultancy Service (TCS) Sohini Saxena was killed when an TSRTC bus at Banjara hills R.no 12, ran over her.The fatal accident occurred on Tuesday afternoon, around 1. 30 PM. The lady suffered grave head injuries and died on the spot.
Thirty-three year-old Sohini Saxena was returning home from a night shift,when a TSRTC bus no 127K ( Kondapur to Koti) driven by a private driver hired by the government hit her vehicle. The lady commuting on a Honda Active was near the divider, when the driver tried to over take her but ended up killing her.
According to Banjara Hills Police, The front tyre of the bus ran over her resulting in her death.
Brake failure could be the reason, cops said. The young employee was found profusely bleeding, lying dead on an uneven patchy road. The bus belongs to Barkatpura Depot.
Shockingly, the driver did not stop the bus knowing that he had hit the lady. Angry passengers pelted stones at the bus forcing him to stop, the driver has been taken to Banjara Hills police station. The passengers of the bus and eye-witnesses complained against the driver for reckless driving. The driver Sreedhar has been booked under 304 A (Punishment for culpable homicide not amounting to murder) of IPC. The body of Sohini has been shifted to Osmania General Hospital for postmortem. The lady's husband Vineeth Kumar Mathur , an ICICI Bank manager is in a state of shock.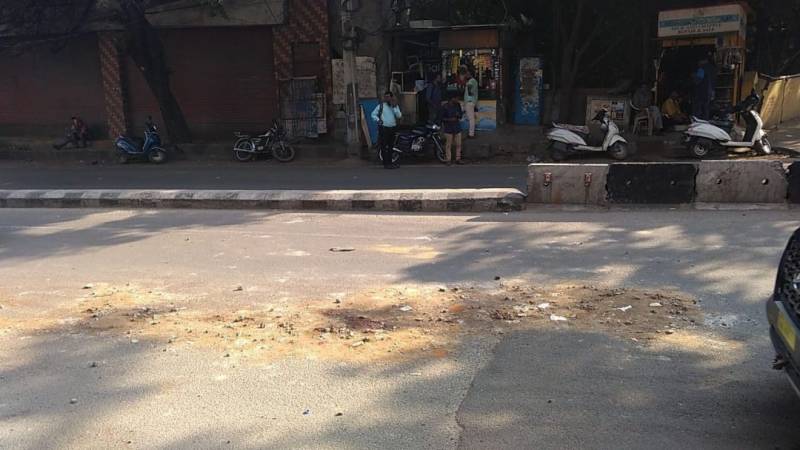 The driver is not a regular TSRTC employee, as he was hired by the government following the TSRTC strike. He has been driving the bus since 15 days.
Also Read: https://newsmeter.in/19-year-old-hyderabad-origin-student-found-dead-in-her-car-at-university-of-illinois/