Hyderabad: The chair of the British Deputy High Commission in Hyderabad today was 'manned' not by a man, but a woman today. In a world dominated by chair'men', the 22-year-old Snehal Rawat from Raigarh, Chattisgarh, donned the role for both Andhra Pradesh and Telangana on the International Day of the Girl Child.
Snehal, a software engineer working in Hyderabad, was selected to be the Deputy High Commissioner for a day after winning their competition celebrating the 'Day of the Girl'. The contest invited applicants to record a one-minute video on why gender equality is important. Citing Malala Yousafzai as her inspiration, Snehal asserted in her video that every nation is deprived of the profit it will make, if women, the other half of the nation, does not work. "Let's talk about a general Indian family where the girl feels proud of being recognised as the boy of the family. This is where the real problem lies. Until and unless we stop finding what we are not, how can we recognise what our true potential is?" she asks.
An officer for British Deputy High Commissioner's office, mentioned that Snehal was selected among numerous other applicants because she was assertive and articulate. "Women are still not in leadership roles, so this was an opportunity we gave for those who haven't seen how a diplomatic mission functions. This is the second time we have given this opportunity in Hyderabad," she added.
Snehal had quite a busy day, what with all the back-to-back meetings with officials from different organisations across Hyderabad, discussing with various stakeholders across education, business, government and civil society, and engaging in meaningful dialogue with them.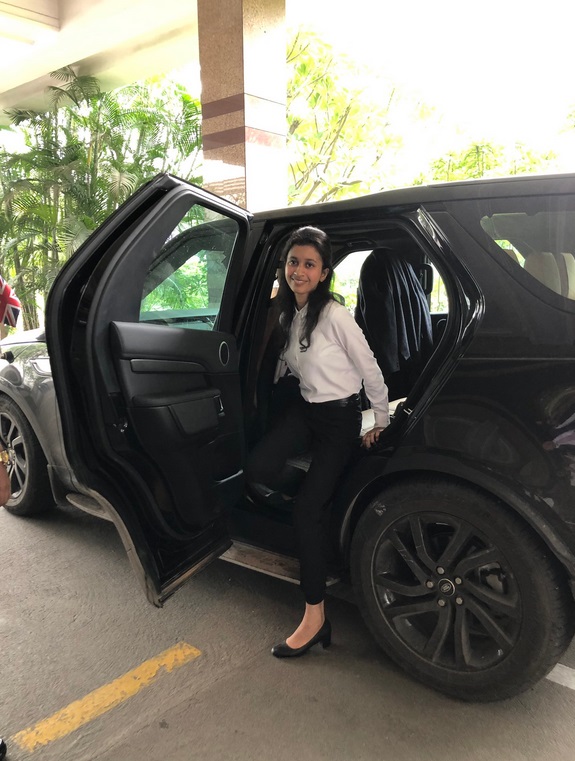 Snehal's big day began at the HSBC office meeting with HSBC's leadership team to discuss their HR policies. Following this, she visited the Women Entrepreneurship Hub (WE-Hub), the nation's only start-up hub set up exclusively for women entrepreneurs, in Hyderabad. "We were talking about how helpful it would be for young girls and women if institutions like WE-Hub were set up in schools and colleges. We need to ensure that more women think of entrepreneurship as a career, and we must work together to spread this message," said Deepthi Ravula, CEO, We-Hub.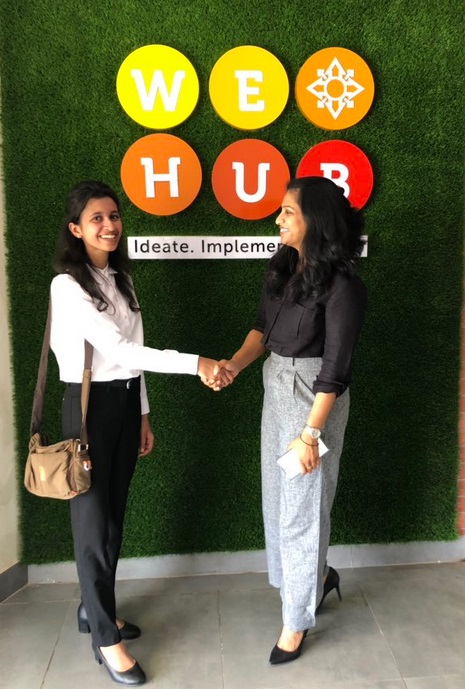 Snehal also participated in the eco-workshop organised by GHMC and Hyderabad police, where kids were trained to create sustainable products through paper bag-making, eco-Diwali painting, composting, soap making and recycling. "The idea is to create eco-warriors of the future. When it's an equal society, it's not just about girls. We should also ask boys to be more involved and equally sensitive," said Hari Chandana, Zonal Commissioner, West Zone, GHMC. "Snehal was inspiring other kids. She is an artist herself, as she was painting diyas very beautifully and showing kids how to do it as well," she added.
Support and praise for Snehal were also heard from within the walls of the Deputy High Commissioner's office. Andrew Fleming, acting as Snehal's Chief Advisor, noted that she is a "bright and articulate young woman with a true passion for gender equality". "It has been inspiring to work with her today, see her learning from our partners who so warmly welcomed her in the role of Deputy High Commissioner," he says.
Andrew added that for him Snehal "epitomises the hope I have for the next generation of young Indians, an India in which an ever-growing number of young women can realise their aspirations on a level playing field". He mentioned that it is proven worldwide that when a girl is empowered, she transforms her community; millions of newly empowered women can thus transform a nation.
Her day ended with a dinner at Taj Falaknuma Palace representing the UK on the occasion of Hyderabad Design Week. "My day was pretty hectic but also very fun. I was able to learn a lot. The day gave me invaluable insights into the actual work environment of a diplomatic mission and an in-depth understanding of the UK-India relations. I have always been an ardent supporter of gender equality, and this opportunity gave me a stronger voice to support the cause," says Snehal.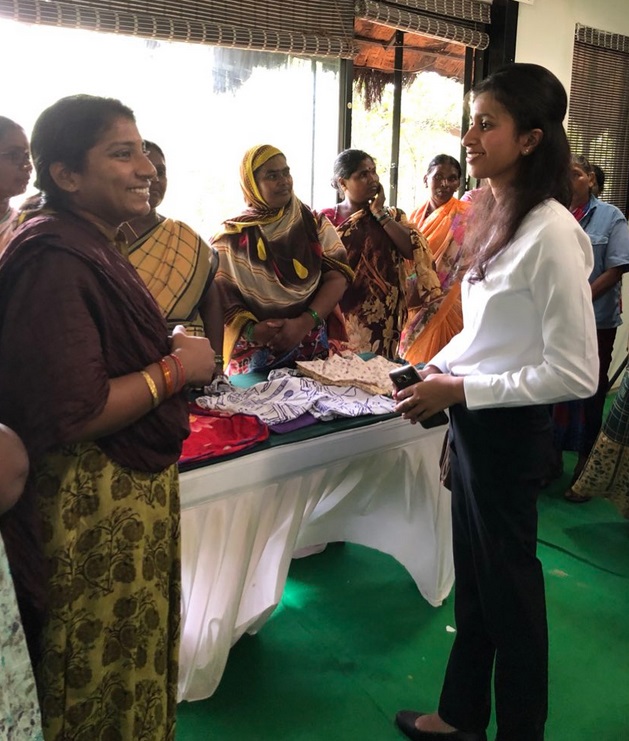 Also Read: https://newsmeter.in/india-assured-four-medals-at-the-aiba-world-boxing-championships/