Hyderabad: What do you do on Saturdays and weekends? Well, put this question to a group of techies from Uppal, pat comes the reply, 'go around Narapally Reserve forest plogging'.
Plogging, incidentally, takes origin from two words-jogging (cycling) and picking up trash.
Prasath Kalidas, who has been part of this campaign, altered it to cycling instead of jogging. On an average every weekend, he cycles 50kms collecting trash from the Narapally reserve forest along the way. Kalidas is usually joined by a group of four to five people, who, with gloves on their hands, jog around for two hours in the reserve and pick litter like glass bottles, plastic bottles, plastic cups and other such pollutants.
Speaking to NewsMeter, Kalidas explains, "Being far away from the madding crowds and offering soothing environs that are ideal for relaxation, the area has attracted drunkards, who throw bottles in the forest and leave. This has led to piling up of litter in the reserve forest, dirtying its atmosphere. To others, who frequent the place for relaxation, and for working on their physical conditioning, it is nothing short of nauseating."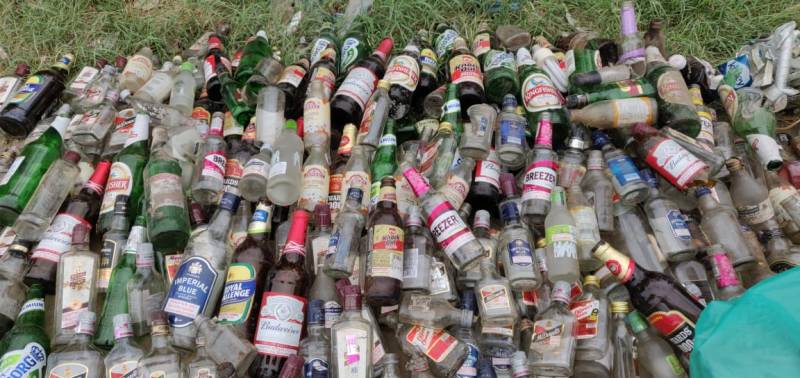 Kalidas points out the team plogged close to 150kgs of garbage in the last six weeks. In the fifth week of their campaign, they saw around 20 volunteers. Taking them along, the team started awareness campaigns on the need to maintain cleanliness. In order to attract the attention of the passersby, they began raising four 'towers' of waste each measuring eight feet, which they named 'Tower of Shame', says Kalidas. This created a positive impact with everyday joggers also pitching in for the cause.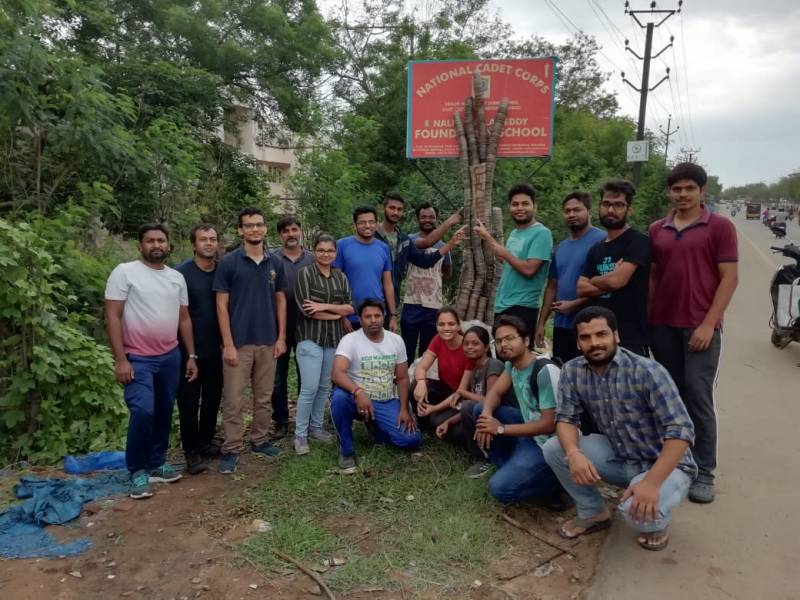 The ploggers also brought the 'dumping in the reserve forest, to the notice of Peerzadiguda Commissioner, Ms Alluri Vani. As an immediate reaction, owners of sugarcane juice kiosks around the forest went in for paper cups while doing away with plastic cups.
"Although the initiative has helped reduce litter caused by plastic waste, there is a long way ahead, as litter in other forms still gets piled up because of people, who give a damn to eco-friendly atmosphere," says Kalidas.
Needless to say, plogging has become the buzzword for joggers, environment and fitness enthusiasts, who are participating in this unique activity. It is a win-win situation for them as they can keep the place clean and also achieve peak fitness levels.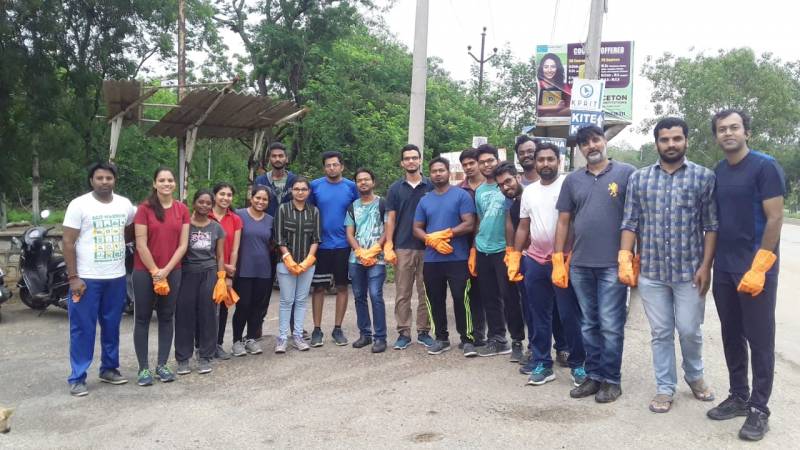 Talking about people's mindset vis-à-vis disposal of waste, Kalidas says, "You know, it's easy to pass the buck and blame the government for all such ills. I feel the realization should come from within. A simple act of carrying reusable bottles, shopping bag and taking care to segregate the waste accordingly can make a big impact. One should realise that, by doing so, they are making the surroundings where they stay, and the adjoining areas, healthy and liveable. "