Hyderabad: Telangana assembly led by the ruling TRS party on March 16th, passed a resolution against the National Population Register (NPR) and the National Register of Citizens (NRC), and urged the central government to withdraw the enumeration exercise.
The house also appealed to the government of India to amend the Citizenship (Amendment) Act 2019, in order to remove all reference to any religion or to any foreign country.
"Telangana being a multicultural and diverse state has seen a unified peaceful protest against CAA, NPR, NCR. In view of the apprehensions among a large section of people, the legislative assembly resolves to urge the government of India to amend the CAA in order to remove all references to any religion or to any foreign country", read the resolution.
The house has urged the government, to take necessary steps to safeguard the people from exercises such as NPR and NCR.
Telangana has become the eighth state to pass a resolution against NPR and NRC. The resolution was passed in a special session.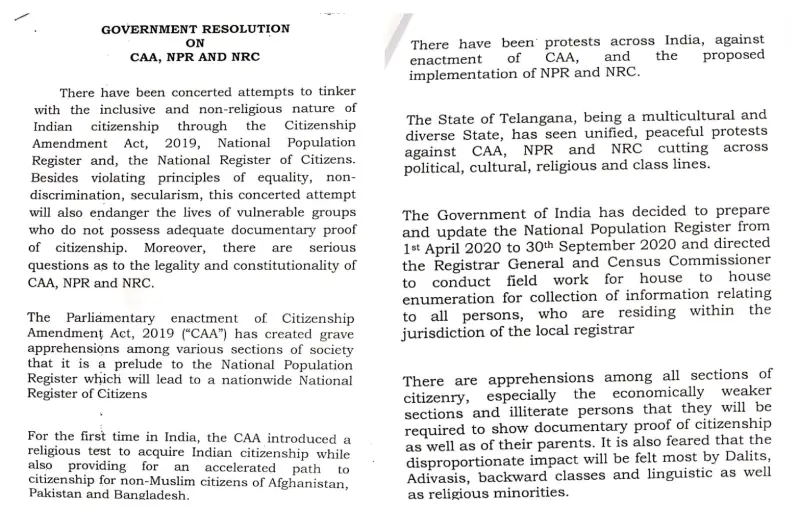 Speaking on the floor of the House, Chief Minister K Chandrashekar Rao asked: "Does India require such divisive politics and narrow-mindedness?". KCR regretted that whoever is voicing out against the government is been labeled anti-national. "How can we (country ) segregate a particular sect of people (Muslims) when it is against the constitution of India. Divisive politics will destroy future generations. We advise the government of India to revoke NPR or NCR and review CAA", he said.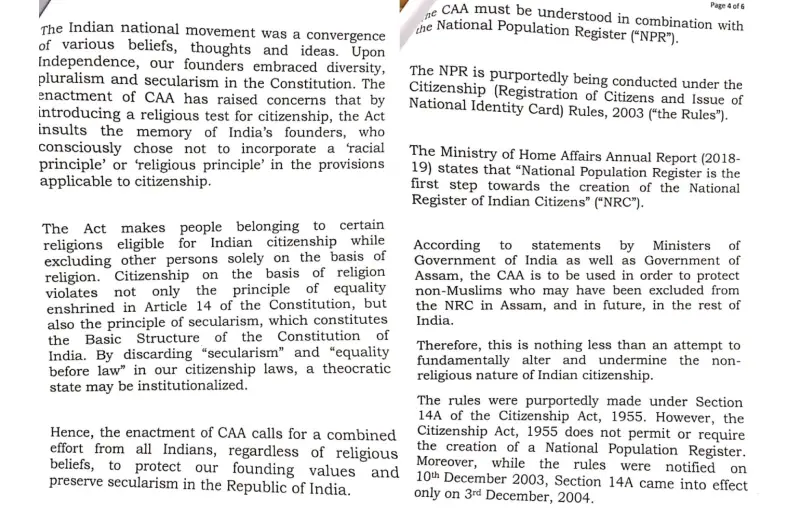 Lambasting pro-CAA protestors, the Chief Minister said "...Goli maro sal** Ko... A civilized society like India shouldn't tolerate this."
On TRS' friendly ties with the AIMIM, he said: "Our party (TRS) and AIMIM work together, however, we differ on certain issues".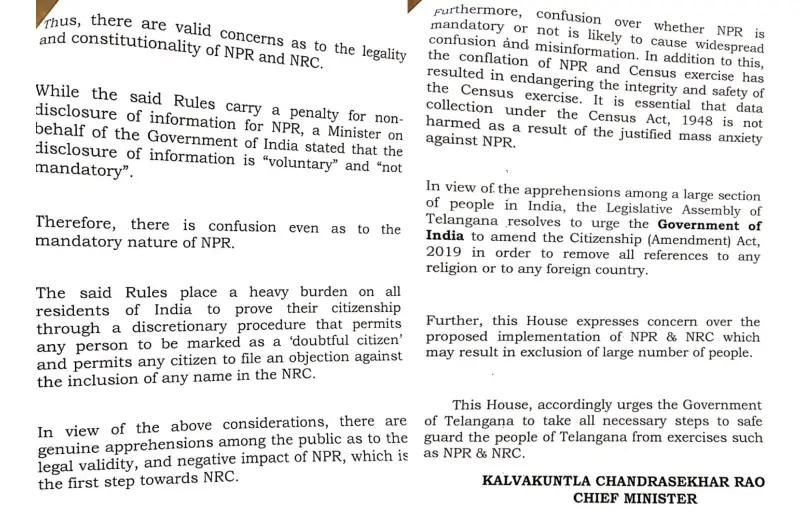 AIMIM MLA Akbaruddin Owaisi, said he was pained and embarrassed to quote from the NPR Manual for Enumerators. "If a woman is not able to tell her age, try to ascertain her age at the time of marriage or her age at the time of consummation of the marriage. Is this not insulting the privacy of India's women citizens?" he asked.
The assembly observed that the parliamentary enactment of Citizenship amendment act 2019 (CAA) has created grave apprehensions among various sections of society that is a prelude to the national population register which will lead to a nationwide national register of citizens.