Telangana cadre IPS officer Charu Sinha, first female CRPF chief to take on militants in Srinagar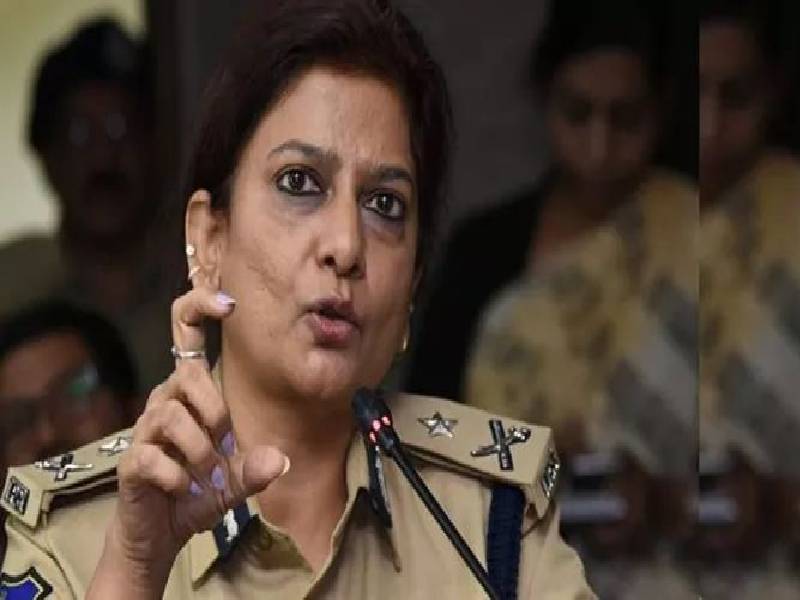 SRINAGAR: A 1996 Telangana cadre female IPS officer will now take on militants in the terror hotbed of Srinagar and other Central Kashmir districts.
Charu Sinha has been appointed as Inspector General (IG) of Central Reserve Police Force (CRPF) Srinagar sector. She will replace Pramod Kumar Panday who was heading the Srinagar sector of CRPF. Charu was currently IG of CRPF, Jammu sector.
"Yes, the order has been issued only yesterday. She will join in one or two days," said Pankaj Singh, CRPF spokesman at Srinagar.
Srinagar sector headquarter is located on the banks of famed Dal Lake at Brein Nishat in Srinagar. It was raised in 2005 when militancy was its peak. Srinagar Sector is responsible for three districts- Budgam, Ganderbal, and Srinagar with 22 operational units. CRPF Srinagar sector started functioning soon after BSF was de-inducted from Kashmir.
Srinagar Sector includes two ranges, 22 executive units, and three Mahila companies. The Srinagar Sector has administrative control on Group Centre-Srinagar. It also has jurisdiction over union territory of Ladakh
CRPF performs a dual role of managing the law and order and fighting militants in the strife-torn Jammu and Kashmir. The paramilitary force plays a key role in helping the local police in the counter-insurgency duties. Most of the time they conduct joint operations with Jammu and Kashmir police, army, and other security agencies in the valley.
Charu Sinha will be leading the war on militancy and deal with stone-pelting and other law and order problems. This is not the first time when she has been assigned a tough task. Earlier she worked as IG CRPF, Bihar sector, and has dealt with Naxals.
Under her leadership, various anti-Naxals operations were carried out. Later, she was transferred to IG Jammu in CRPF where she spent a long and successful tenure. On Monday, a fresh order came appointing her as the IG Srinagar sector.
Present Director-General of CRPF AP Maheshwari headed the Srinagar sector as IG in 2005.
Besides Charu, 6 IPS officers and 4 senior cadre officers have also been transferred or inducted in CRPF. IPS officers Maheshwar Dayal (Jharkhand sector), PS Ranpise (Jammu sector), Raju Bhargava (Work) have been inducted into the CRPF.
PS Ranpise will replace Charu Sinha as head of the Jammu sector. Similarly, Rajesh Kumar who was heading operations Kashmir in the J&K zone has been transferred and Sanjay Kaushik will head the Dehradun sector. Others who have been transferred are Rakesh Kumar Yadav, RNS Bahad, and Pramod Kumar Pandey.