Hyderabad: The Telangana health department, on 17 May, released the number of COVID-19 tests conducted in the state after the High Court questioned the state government about why it was not conducting more tests and regularly releasing information regarding the same.
According to the data released by the state health department, Telangana has, as of 14 May, conducted 22,842 COVID-19 tests, out of which 1,388 were positive. The positivity rate for COVID-19 in the state was higher than the national average. While Maharashtra and Gujarat account for the highest number of COVID-positive cases with a positivity rate at 11.2 per cent and 7.6 per cent, respectively, Telangana's positivity rate is 6.1 per cent. The national average for COVID-19 positive cases, meanwhile, is 4 per cent, the data revealed.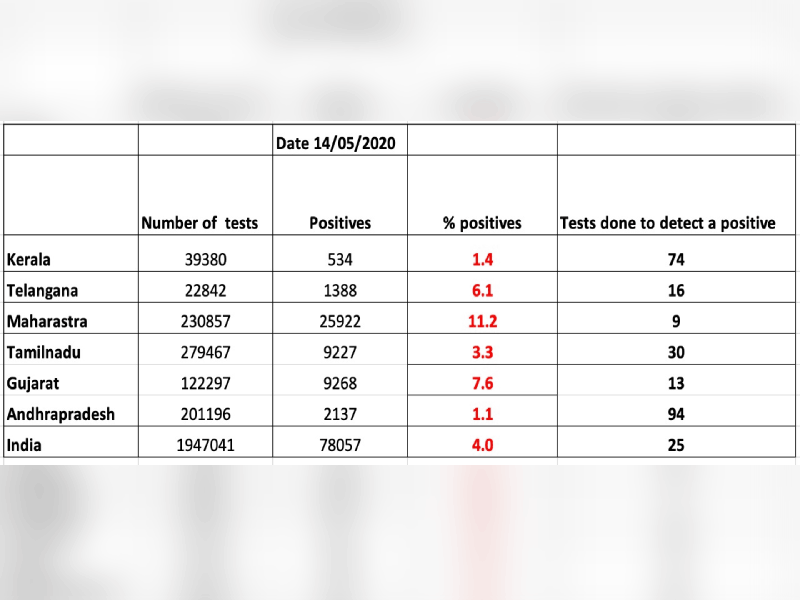 Andhra Pradesh, meanwhile, has conducted more number of COVID-19 tests than Telangana. Andhra's positivity rate is only 1.1 per cent and the state has conducted 2.01 lakh tests as of 14 May of which 2,137 people have tested positive.
The Telangana health department had earlier released the COVID-19 test numbers on 28 April according to which the state had conducted 18,894 tests. Brushing aside allegations that Telangana was not conducting enough tests, state health minister Eatela Rajender had said Telangana was not conducting unnecessary tests.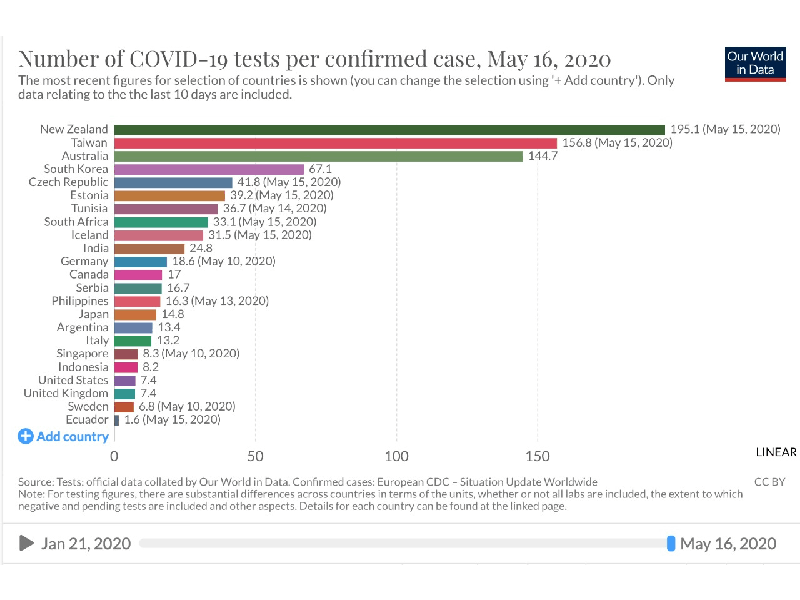 The Telangana government's strategy has been to test only symptomatic patients for which the state had come under the scanner of the High Court. On 9 May, the High Court had questioned the government about why it was not conducting more tests. Citing the case of the US, the court said while America had initially ignored testing, it later increased the number of tests being conducted following a spike in the number of cases. The court had directed the state to collect samples even from dead persons.
The health department still maintains that the state is conducting tests at par with countries like the UK and the US when the parameters for comparison between countries and states are still not defined, making the data seemingly flawed.