Hyderabad: Maharashtra State Forest Department arrested three people, including the bus driver of a tourist bus, for allegedly smuggling two crocodile hatchlings on Monday. The said tourist bus from Hyderabad was intercepted at Borivali on Western Express Highway by the Thane forest officials, who were acting on a tip.
Both crocodile hatchlings were packed in a carton and were kept near the driver's seat. The officials soon uncovered the contents after a thorough search. The accused were later identified as Mohammed Abdhul Rahim Hafeez (33), Hyderabadi resident and the bus driver; Khuddus Latif Baig (38), a Karnataka resident; and Shivaji Balaya (28) another Hyderabadi.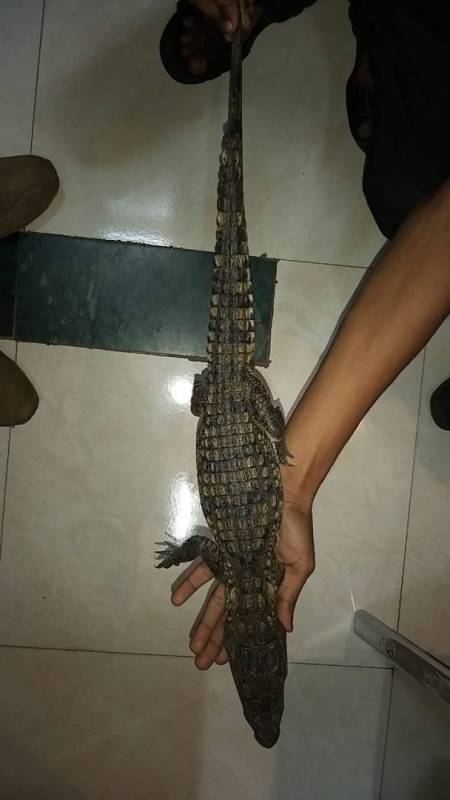 "We received the trio's custody from the court until September 20, and further investigations are being carried out to understand from where and how they procured the crocodile hatchlings," said a forest official.
Crocodiles are schedule I species and are protected under the Wildlife Protection Act 1972. These juvenile crocodiles, also known as Crocodylus Palustris, are estimated to be worth between Rs 1-2 lakh each in grey markets.
After the seizure, the hatchlings were taken to a veterinary officer for medical examination, who informed that both crocodiles were females. According to him, they were under stress, mostly due to long travel and being confined in a small box. He informed that they were fit to be released and were handed to the Thane forest officials on Monday. They will be released in their natural habitat after the court order.
According to a few reports, these species are in enormous demand across Maharashtra, in areas around Mumbai, Thane and Navi Mumbai where people want to keep them in ponds and swimming pools.