Hyderabad: The total Covid-19 positive cases in Telangana stand at 55,532, according to the latest health bulletin released by the Telangana government on July 27.
The bulletin states that of the 9,817 samples tested today, 1,473 were found to be positive. The number of people tested was a drop from the 15,000 plus that were tested on July 25. The total number of tests done by the TS government is 3,63,242.
Telangana's test per million population also fell to 245, but is still above the WHO recommendation of 140 tests per million.
As of July 26, with 8 more patients dying of Covid-19, a total of 471 have succumbed to the virus. The death rate is consistent at 0.8%.
Over 774 positive patients recovered, taking the total number of recovered to 42,106.
The current active cases, as of July 26 are 12,955.
Bed vacancy
Telangana state, as of July 27, has 15,011 vacant beds.
Of them, 1,253 are isolation beds, 2,468 oxygen beds, and 1,290 ICU beds in state hospitals.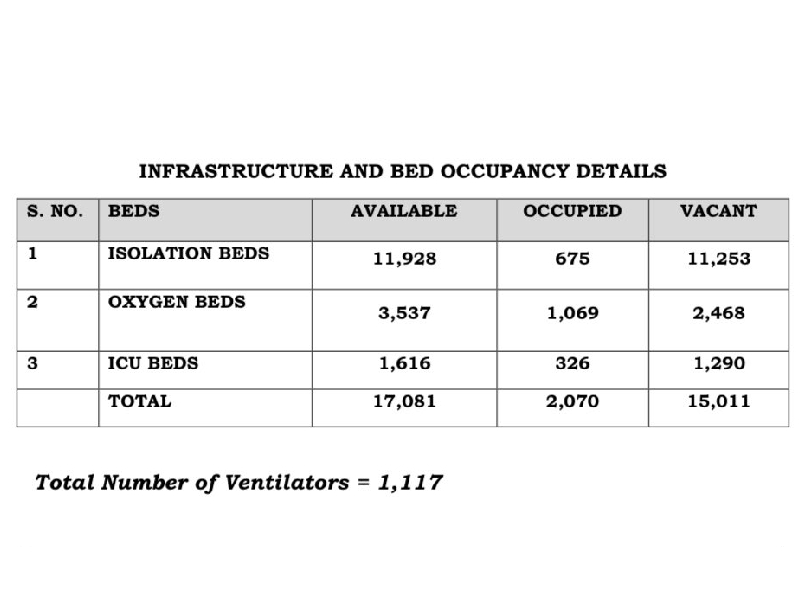 The bulletin also informed that there are 1,117 ventilators available. The nodal centre for Covid-19, Gandhi Hospital, currently has 1,029 new beds vacant against its total bed capacity of 1,890.