Telangana flood: Arvind Kejriwal announces Rs. 15 crore relief fund, Mamata Banerjee Rs. 2 crore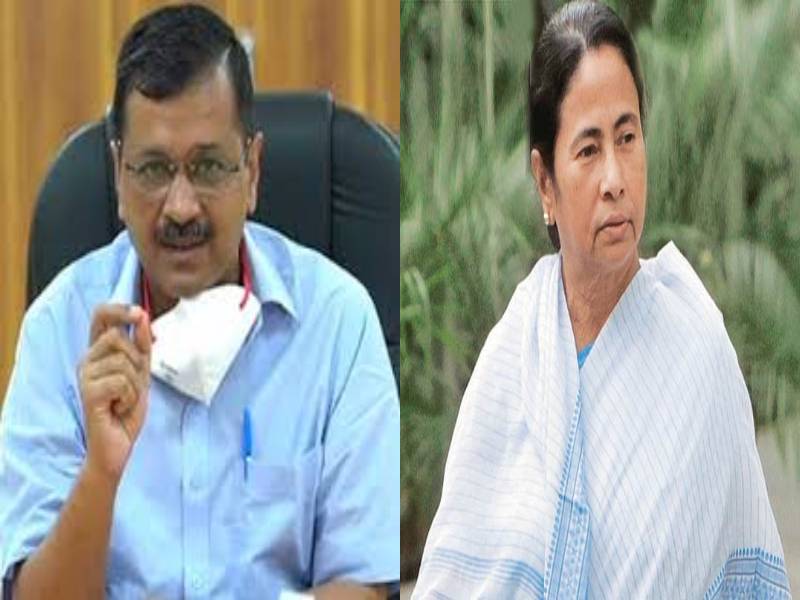 Hyderabad: West Bengal Chief Minister Mamata Banerjee, on 20 October, donated Rs. 2 crores to the Telangana Chief Minister's Relief Fund. Earlier in the day, Delhi Chief Minister Arvind Kejriwal had donated Rs. 15 crores to the CMRF.
Mamata Banerjee, in a letter, said, "We are really sad to learn about the sufferings of the people of Telangana due to unprecedented floods following incessant rains during the last few days. There has been a huge loss of life and property in the state. The people of West Bengal stand by the brothers and sisters of Telangana in this hour of crisis. As a mark of our solidarity and brotherhood with the people of Telangana, the West Bengal government would like to contribute a token sum of Rs. 2 crores to Telangana Chief Minister's relief fund."
Meanwhile, the Delhi Chief Minister had tweeted, "Floods have caused havoc in Hyderabad. People of Delhi stand by our brother and sisters in Hyderabad in this hour of crisis. Delhi govt will donate Rs 15 cr to the Govt of Telangana for its relief efforts."
On 19 October, Tamil Nadu Chief Minister E. Palaniswamy had donated Rs. 10 crore for relief work and Tamil Nadu government has also promised to send blankets.
Apart from the Chief Ministers, TRS MPs and members of the Legislative Assembly and Legislative Council have pledged two months' salaries towards the CMRF.
On Tuesday, several Telugu actors, including Chiranjeevi, Nagarjuna Akinneni, Mahesh Babu, Junior NTR, and Vijay Deverkonda, donated money to the Chief Minister's Relief Fund. Mahesh Babu and Chiranjeevi donated Rs. 1 crore each while Nagarjuna and Jr. NTR donated Rs. 50 Lakh each and Vijay Deverkonda donated Rs. 10 lakh.