Hyderabad: Telangana High court has ordered the postponement of on-going SSC examinations till further notice in the wake of coronavirus pandemic.
The high court said the examination from March 23 to March 30 will be postponed. However, the examination scheduled for March 21 will be held as planned.
A high-level meeting will be held on March 29 in order to decide on the further developments in the examinations.
Similarly, the Central board of secondary education and ICSE decided to postpone the ongoing 10th class examinations in view of coronavirus. The revised dates for the remaining exams will be notified in due course of time.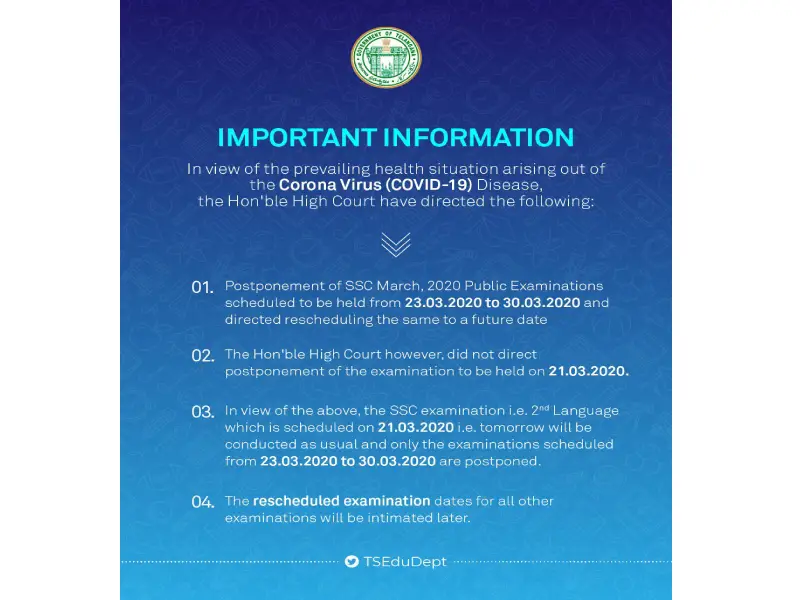 However, in Maharashtra, the SSC examinations are going on as planned. The exams are slated to conclude on March 23. It is to be noted that Maharashtra has registered the highest number of 52 positive coronavirus patients in the country. Of the 52 patients, one has died.