Hyderabad: A migrant worker from Telangana who worked in Saudi Arabia's Jeddah municipality as a helper on one of the municipality vehicles was arrested for possession of kitchen knives.
Yenam Venugopal from Kosunoorupalle (Jaina) village under Dharmapuri mandal in Jagtial district went to Saudi Arabia in July 2015. He worked in Sedar Group Trading and Contracting company's Baladia garbage-collecting vehicle.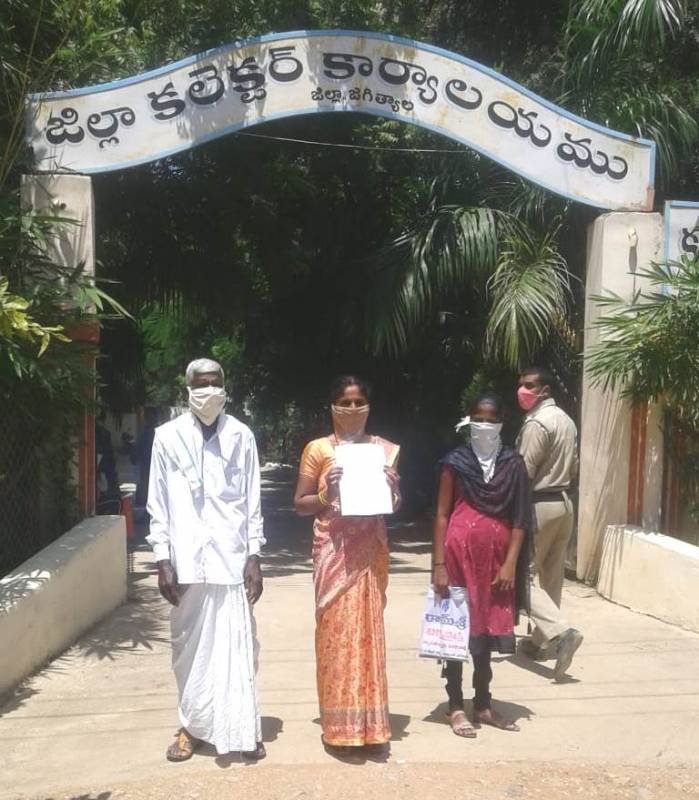 In May, Venugopal went into the jail premises in a municipal vehicle. Security personnel inspected the vehicle at the gate and found some kitchen knives. The driver and two workers were arrested and taken to Mecca jail. While the driver and a worker were released, Venugopal has not been released yet.
On 31 August, Venugopal's wife Saritha visited Jagtial district collectorate and submitted a petition to the district collector and district magistrate. She was accompanied by representatives of the Pravasi Mitha Labour Union and her family members.
"I request the Indian Consulate in Jeddah, Saudi Arabia, and the ministry of external affairs in New Delhi to appoint an advocate and provide free legal assistance to my husband who is languishing in the Mecca Jail," said Saritha.