Hyderabad: Telangana transport minister Puvvada Ajay Kumar celebrated his birthday on 19 April amid the nationwide lockdown and cut a 'Corona cake' on the occasion.
In a video, the minister can be seen cutting a green cake that looks like the Corona virus. Mr Ajay Kumar uses a sword-like knife to cut the cake while people wish him 'happy birthday'. In another video of the same event, some people can be heard shouting "stab it", referring to the cutting of the cake as a symbolic 'killing' of the virus. At least 10 people were present at the celebration.
The minister from Khammam had earlier sparked controversy by participating in the Ram Navami celebrations at Bhadrachalam temple on 2 April defying lockdown restrictions.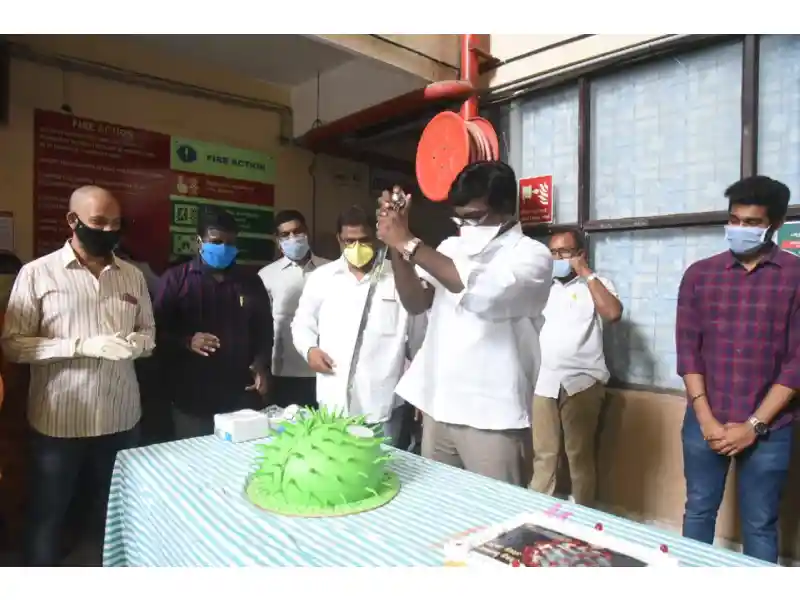 Meanwhile, in a similar incident on 18 April, V. Srinivas Goud, minister of prohibition & excise, sports & youth services, tourism & culture and archaeology in Telangana haslanded himself in a controversy by inaugurating a gym in Mahabubnagar, on Thursday.
The inauguration of the gym in Ravindra nagar of Mahabubnagar town, which is his own constituency, was a grand affair with several other public representatives and even government officials including police in full attendance. As the event was held in violation of the lockdown orders and the crowd gathered did not follow social distancing further violating the safety norms, the minister faced criticism on social media, after the pictures of the event went viral.