Telangana police file FIR against WhatsApp, Twitter, Tik Tok for 'anti-national' activities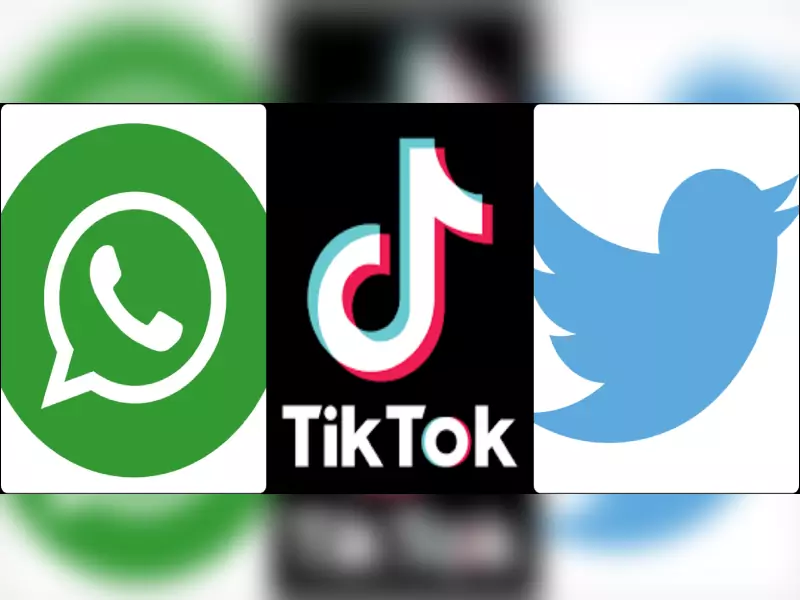 Hyderabad: The Hyderabad Cybercrime police has registered an FIR against WhatsApp, Twitter, and Tik Tok for their "anti-national" activities and provoking and spreading rumors about various religions.
The FIR is registered based on a complaint by Silveri Srishailam, a senior journalist based in Telangana who said he is offended by the highly objectionable actions of Whatsapp, Twitter, and TikTok. According to the complaint, the social media platforms are uploading and posting messages and videos against the nation and religions.
The complainant, who is a member of several anti-CAA Whatsapp groups, produced six phone numbers common to all the groups that he was part of. He also submitted a list of 26 anti-CAA Whatsapp groups with the numbers of the group admins. The list also contains the name of a Whatsapp group titled "Owise Brothers", which the complainant allege is to be associated with All India Majlis-e-Ittehadul Muslimeen (AIMIM) party. The cybercrime police have issued a notice to the three companies and further investigation is underway.
Mr Srishailam said, "After the Citizenship Amendment Act (CAA) was passed by the Parliament on 12 December 2019, some anti-social elements, under the guise of freedom of expression, started a social media campaign across the country against the merging of the CAA with the proposed NRC."
He said these "anti-social elements" are misusing social media platforms such as Twitter, WhatsApp, and TikTok. He also alleged that these companies were collaborating with the "anti-social elements" without verifying the videos and messages that are being circulated. The complainant further said, "To promote their ideas and hidden agendas, the accused persons are using various social media applications, like Whatsapp, Twitter, TikTok, and Facebook, to circulate messages and videos in many languages, including English, Urdu, Arabic, Tamil, Telugu, and Hindi. They are creating groups and web pages for the same."
The complainant said the Whatsapp group admins, without verifying the content, are encouraging users to post sensitive and damaging content on the groups. "TikTok users are cracking jokes about Indian national leaders and playing pranks to insult the sovereignty of India," he said.