Telangana: Following mid-night communal clashes reported in Bhaisna municipality of Nirmal district in Telangana, section 144 has been imposed beginning from January 13th to 15th, said Superintendent of Police, on Monday. Senior officials in the Telangana police have taken a serious note of the situation in Nirmal . It is to note that, the clashes took place when the election code has been imposed, questions rising over adequate deployment of security personnel in sensitive pockets in Nirmal district.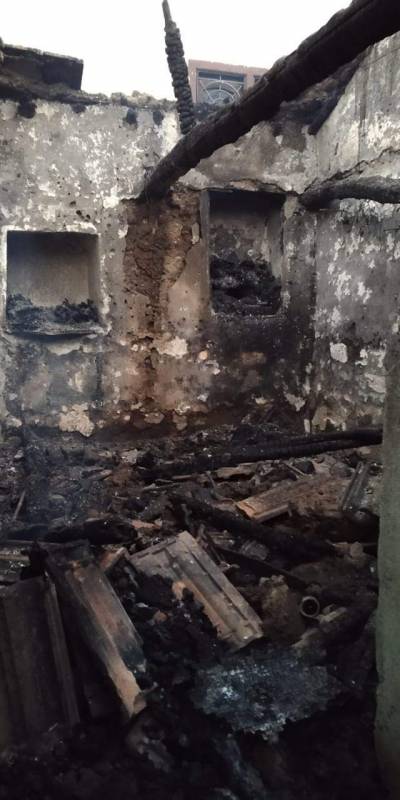 The damages assessed report said, 13 houses were burnt, 24 bikes (two-wheelers) were fully gutted, one auto was set ablaze and one car was partially burnt. The maintain law and order, additional police force from Ramagundam, Siddipeta, Jagitiala, Sircilla and Adilabad districts have been pressed in the guard the communal violence-hit district.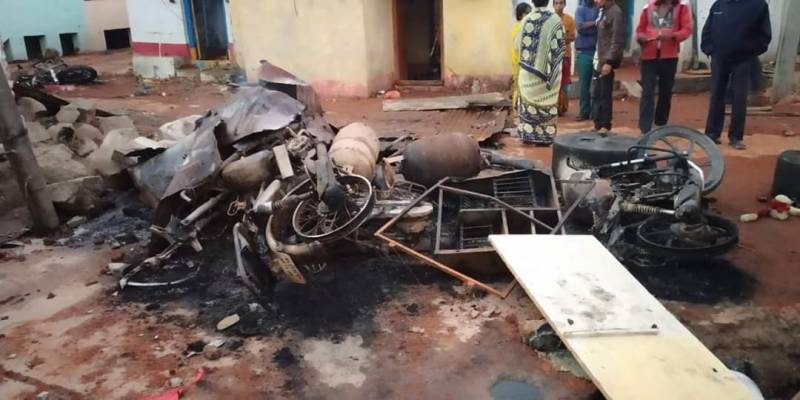 It is astonishing to note that,the communal clashes broke out over a 'bike race'. According to preliminary reports, few youngsters who belong to a particular community took out a bike race, the high decibel sound of modified bike silencer irked the residents during late hours on Sunday. The latter got into an argument with the residents who apparently belonged to other community.Further, the youngsters went back and brought along more people and this lead to stone pelting during which 24 bikes were torched and close to 13 houses were completely gutted.
During stone pelting, close to 11 people were injured including Nirmal SP C Shashidahr Raju, DSP K Narsing Rao and Circle Inspector Venugopal Rao.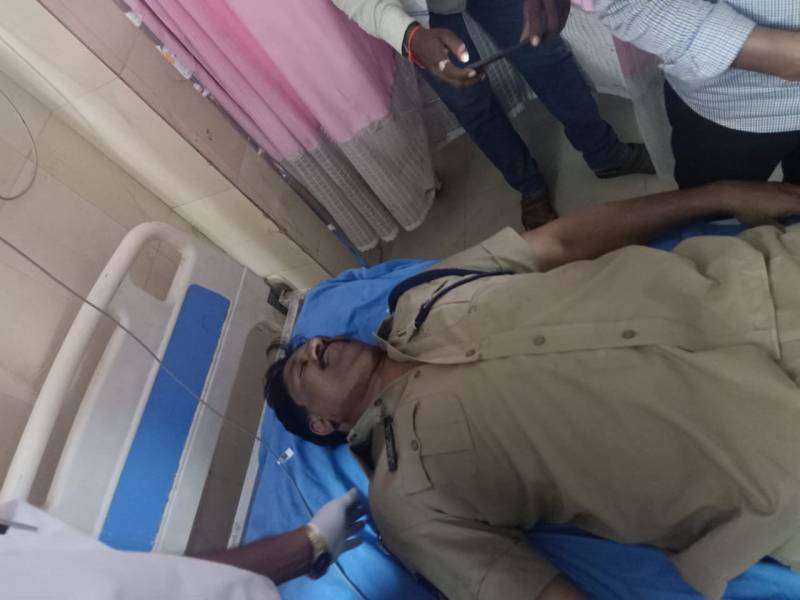 In a statement issued, the Nirmal Superintendent of Police said, "Some incidents of stone-pelting were reported between two communities. At around 11.30 PM, few houses and vehicles were set ablaze by miscreants. Nirmal police have rushed to the spot, while on duty five cops have suffered injuries through stone pelting'.
According to Police, the situation came under control at around 3.00 AM. "Revenue officials have started door-to-door enumeration of damaged. Along with district collector, Nirmal Police have inspected the entire affected area and assured the inhabitants that action would be taken against the culprit's post enquiry' added the SP.
Meanwhile, three cases were registered in connection with the violence and Police are in the process of examining the CCTV footage. Inspector General of Karimnagar has also visited the tensed area.