Highlights
20,540 houses in 144 colonies at 72 places were flooded and 35,000 families were affected

A 50 per cent damage to the crops would result in a loss of Rs. 2,000 crore, they said.

rice, pulses, and other essential commodities will be provided to the families from the submerged areas
Hyderabad: Telangana Chief Minister K. Chandrashekhar Rao, on 15 October, instructed officials to take up relief work in flood-affected areas and announced a financial assistance of Rs. 5 crore to the GHMC. A compensation of Rs. 5 lakh each will be provided to the families of the victims, he added.
KCR declared that as per the primary estimates, the state suffered a loss of Rs. 5,000 crore due to the heavy rains and flash floods. He urged the Centre to immediately release Rs. 1,350 crore for relief measures. The CM has written to Prime Minister Narendra Modi regarding the same.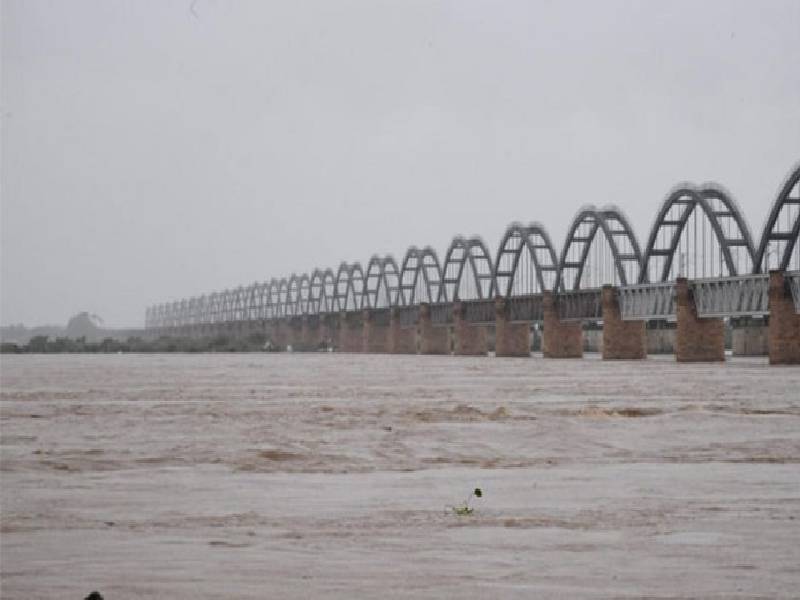 KCR held a high-level review meeting at Pragathi Bhavan here on Thursday to discuss the flood situation in the state. He reviewed the relief and rehabilitation measures taken so far and issued instruction on the measures to be taken in the days to come.
Relief measures will be undertaken up on a war footing and rice, pulses, and other essential commodities will be provided to the families from the submerged areas. New houses will be built for those who lost their homes while financial assistance will be provided to those whose homes were partially damaged by the floods.
KCR instructed officials to drain water from low-lying areas and cellars of apartments and restore power supply. He insisted that power should not be restored until the water in the low-lying areas is drained as it could be dangerous.
The CM claimed that only those colonies built within the FTL limits were flooded. People are facing problems as water is entering their cellars, he said, adding that adequate measures should have been taken while constructing the apartments. Henceforth, while giving permission to build apartments, there should be a regulation that states that measures should be put in place to prevent waterlogging
Damages within GHMC limits
The officials informed the Chief Minister of the losses suffered in their department's jurisdiction due to the heavy rains and floods. They told KCR that 50 people, including 11 in Hyderabad, had died in the state and 7.35 lakh acres of crops were submerged. A 50 per cent damage to the crops would result in a loss of Rs. 2,000 crore, they said.
Pride to SERVE with responsibly. PCO Sri Surender of PS #Abdullapurmet at his life risk on duty for the people. #CP_Rachakonda appreciated the bravo. #Rachakonda Police always #WITHYOU and #FORYOU@TelanganaDGP @KTRTRS @TelanganaCMO @TSHomeMinister @MPsantoshtrs pic.twitter.com/Wp9Yfrs9gb

— Rachakonda Police (@RachakondaCop) October 15, 2020
[amp-tweet tweetid="https://twitter.com/RachakondaCop/status/1316633490398429185"]
For the first time since 1916, the GHMC limits recorded 31 cm of rain in a day. As a result, several places within the GHMC limits were submerged, especially those colonies which were constructed within the Tanks FTL limits. In Hyderabad, 20,540 houses in 144 colonies at 72 places were flooded and 35,000 families were affected. The affected areas were in the LB Nagar, Charminar, Secunderabad, and Khairatabad zones. In Hyderabad 14 houses were totally damaged and 65 houses partially damaged. Also, 72 rehabilitation centres were opened in the city to provide temporary shelter and food to the people. So far, daily meal has been served to 1.10 lakh people.