Hyderabad: Telangana recorded the highest jump in the number of COVID-19 cases recorded in a single day on May 11. With 79 new cases registered on Monday alone, the total number of COVID-19 cases in the state has reached 1,275.
The health bulletin released by the Public Health and Family Welfare department also showed that all the new 79 cases come under GHMC limits.
While the number of active cases is at 444, 801 COVID-19 patients have been cured/discharged till date. The state has witnessed thirty deaths due to the novel coronavirus. Meanwhile, 26 districts in Telangana have been classified as green zone districts, with no COVID positive cases recorded since the past 14 days.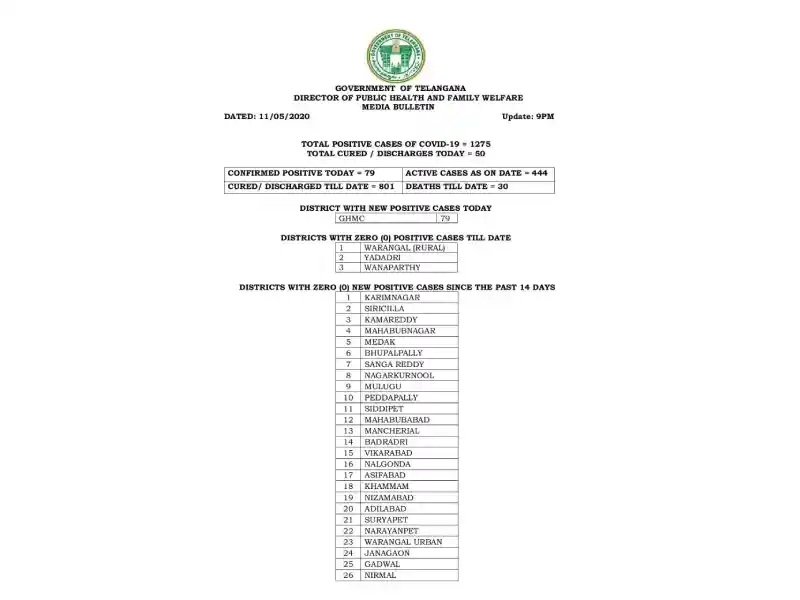 Earlier on April 3, Telangana had seen a similar spike in the number of COVID cases, with 75 cases recorded in one day.
In addition to this, even while four migrant workers from Yadadri district were confirmed COVID-19 positive and admitted in Gandhi Hospital, the health bulletin still classifies Yadadri-Bhuvanagiri district as free from COVID-19.