Hyderabad: Official figures accessed by NewsMeter reveal that the state recorded a 64 percent drop in the number of rape cases post COVID-19 lockdown.
From March 15 to 21, around 12 cases were reported compared to 34 in the preceding week. However, 18 rape cases were recorded in the first nine days of April.
Similarly, cases of molestation of women have declined by 90 percent, compared to the preceding week. From March 15-21, only one molestation case was recorded compared to 13 in the preceding week.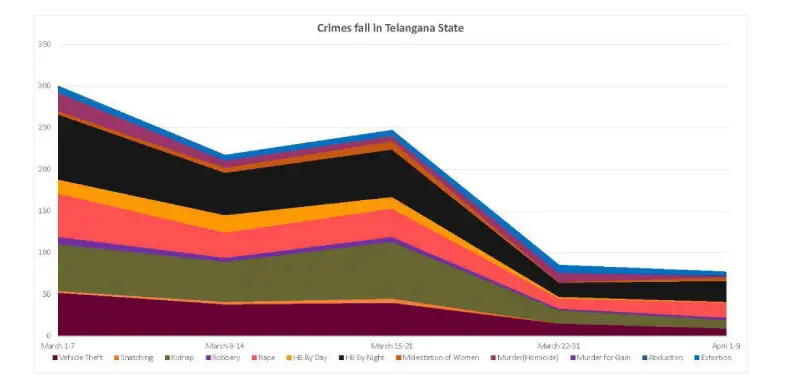 "Few complaints were regarding stalking. No domestic violence case has been reported to us," said Sheik Saleema, Additional DCP, Crimes and head of Rachakonda 'SHE Teams'.
Shikha Goel, Additional Commissioner of Police, Hyderabad City said there has been a visible decline in the crime against women. "Due to the COVID-19 lockdown, people are not venturing outside, so cases of harassment and molestation against women have seen a definite decrease in the city. We have not received any domestic violence case from city limits," she said.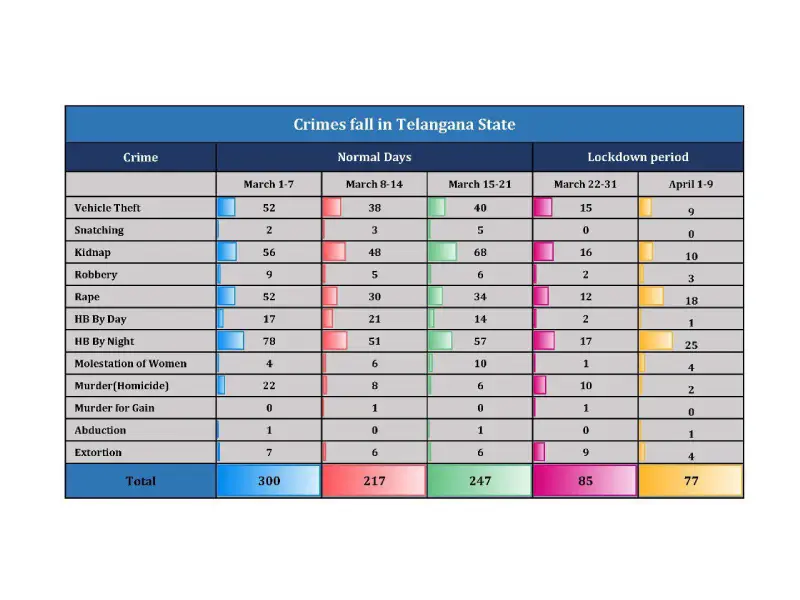 'No case of domestic violence reported yet in Hyderabad'
However, the police officer hastened to add that there might be instances of violence against women, which may not have been reported. "Since people are forced to remain inside the house, such incidents may occur. Further, there will be a hesitation to step outside and report this to the police station. Nevertheless, SHE Team helplines are functional and women can register complaints," she said.
Mahesh Bhagwat, Commissioner of police Rachakonda, noted though media reports suggest an increase in domestic violence across the country, this is not the case in the city.
Meanwhile, the Telangana police department control room has witnessed a massive surge in SOS calls during the lockdown. Since March 21, Dial 100 has received over 13 lakh calls, out of which 84,123 calls were about the lockdown and corona related issues. Around 21,758 calls were related to lockdown violations.