Hyderabad: Condemning the attack on historical Gurudwara Nankana Sahib in Pakistan by a mob, Hyderabad's Sikh community took to various places of the city on Sunday, December 5.
Telangana Sikhs urged Pakistan to take immediate steps to ensure the safety of Sikhs in Pakistan. They also said that members of the minority Sikh community in Pakistan had been subjected to acts of violence in the holy city of Nankana Sahib.
Hundreds of Sikhs gathered at Central Gurudwara Sahib Gowliguda, Ameerpet, Secunderabad, Sikh Chawniat, Attapur, Nizamabad, Karimnagar and other places in the state. The agitators shouted slogans against the Pakistan government and condemned Pakistan Prime Minister Imran Khan's silence regarding taking action against the culprits behind the attack.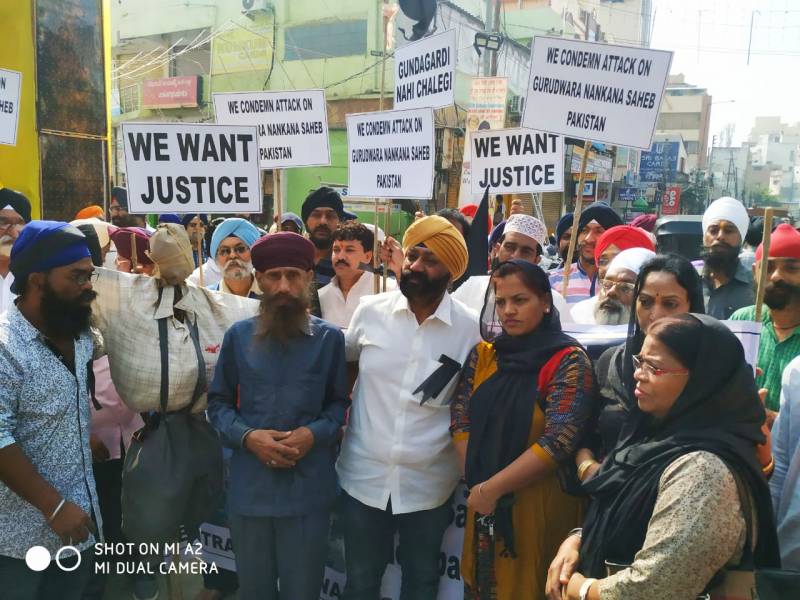 During today's protest near Keys High Schools in Secunderabad, Gurudwara Sahib Guru Singh Sabha President S Gurucharan Singh Bagga said, "This is not a first of its kind incident. Pakistan should put an end to such incidents. Previously, they had abducted our children and converted them."
During their rally, Gurudwara Sahib Ameerpet President S Bhagender Singh said that anti-social elements attacked Gurudwara. "We expect Pak President Imran Khan to break his silence on the incident," he added.
Chairman of Sikh Gurudwara Barambala in Attapur deplored the mob attack on the Gurudwara and said atrocities on Sikhs could not be tolerated. "This is a cowardly and shameful incident. Nankana Sahib is the centre of faith for crores of Sikhs. Atrocities on Sikhs living there cannot be tolerated," he said.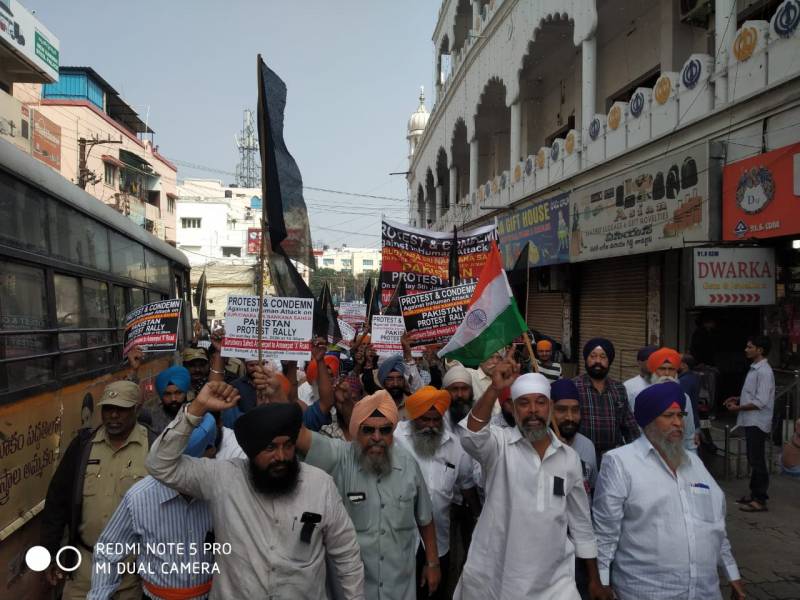 On December 4, a group of angry residents attacked the holy shrine of Sikhism, Nankana Sahib Gurudwara where Sikhism's founder Guru Nanak Dev was born. Reports said that the mob also pelted stones at devotees.