Highlights
Eleven protesting women conductors detained by police at Kanchanbagh during Telangana state bandh

Lukewarm response in Hyderabad

Bandh observed in districts
Hyderabad: Eleven protesting women conductors were detained on preventive measures by police at Kanchanbagh in connection with the RTC JAC called state-wide bandh. The first-ever state-wide bandh called by the TSRTC JAC against the KCR government since 2014 resulted in a lukewarm response in Hyderabad. However, the effect was observed in districts.
With educational institutions on an extended holiday and the majority of IT firms having their week off on Saturday, it was business as usual in the twin cities.
Besides RTC buses driven by private drivers, auto and private cab services were available despite a call for bandh.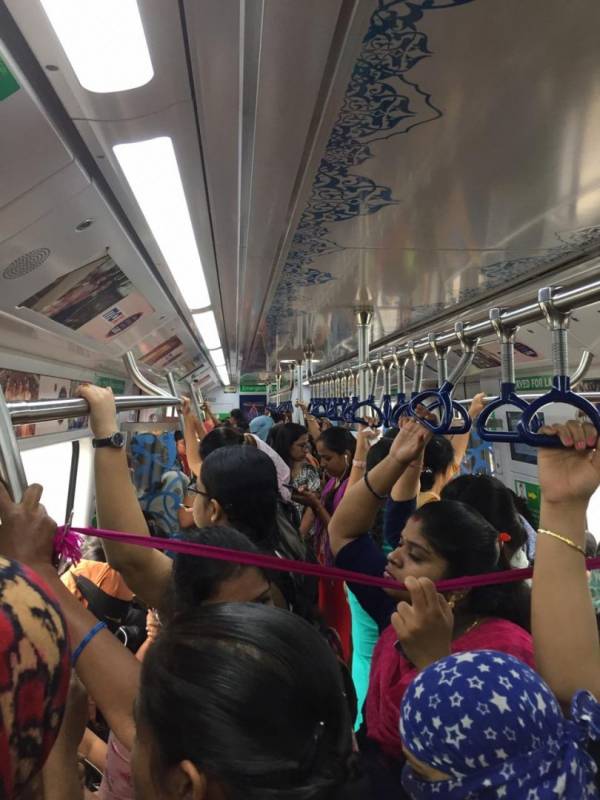 Passengers at Secunderabad railway station on early Saturday could manage an easy commute without many hurdles.
Ms. Anwesha Satheesh, who arrived at Secunderabad railway station on Saturday morning, said, "We were afraid whether cabs will be off-road due to the strike. But there seems to be no issue in booking a cab."
While auto driver, Gopal Sabawath explaining his reason to go on work said, "Our families survive on the daily wage we earn through driving these autos. Parties and unions may call for bandh. But the ordinary public like us cannot afford to participate."
A majority of commercials in the city remained open unlike the previous bandhs were shops were forced to shut down and if remain open would receive stone-pelting. Metro and MMTS stations saw massive rush during office hours while TSRTC stations stayed deserted.
However, private buses continue to charge high ticket rates on several routes.
Ms. Fathima Nazeem, who used to travel daily for Rs 10 from Borabanda to Ameerpet, is now forced to pay Rs 15. Ms Nazeem said, "This practice has been going on since days. Private buses charge as per their will. The public has no other option. We are compelled to pay how much ever they demand."
Protests by BJP, INC and CPI broke out in several areas of Hyderabad and Secunderabad. Scores of party workers were detained on preventive measures. In a protest conducted by CPI(ML), state leader, Pottu Rangarao's thumb was cut off when police attempted to detain him. His thumb was caught between the police van door.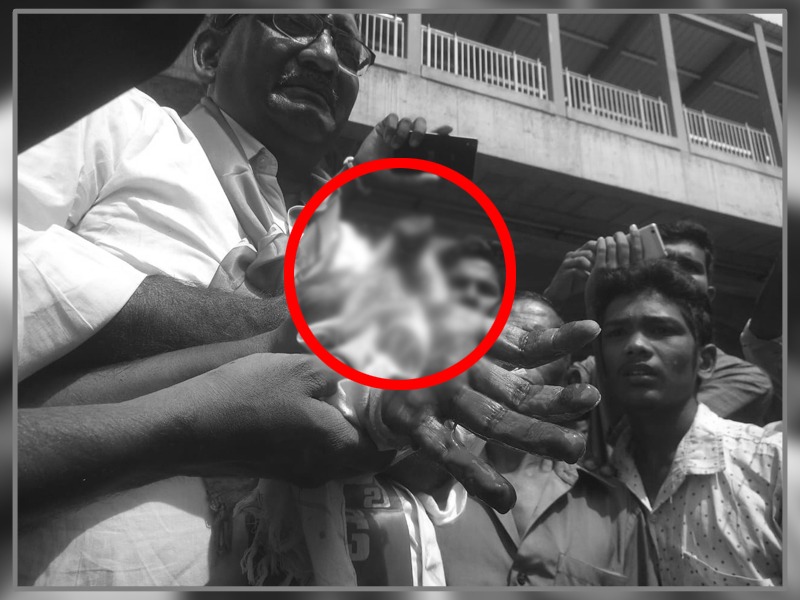 Protesting left party leaders, including Prof. Kodandaram was taken into custody at JBS Depot.
Security was deployed at key bus depots where there is a scope for violence. Cops escorted buses to their destination.
Cyberabad
Amidst the state-wide Telangana Bandh today, people from all over the state had different experiences of travelling to their respective workplaces or any other place over the weekend.
As usual, the roads in Cyberabad witnessed regular traffic but those dependent on public transport and cab services faced difficulties.
Speaking to Newsmeter, an Amazon Employee said – "The office cab had come to pick me up as usual at 10 am and dropped me at the office. Although cab drivers are on a strike, few of the company cabs are still working. Fortunately, mine was one," she further said.
Whereas Laxman, a private firm employee told Newsmeter, "I usually walk till the auto stand from my residence which is around 15 minutes far. From there, I take a share auto. Today due to the strike, I couldn't find autos as well. It's really tough when public transport isn't available and that too for private firm employees like us. Hope the state Government will find a solution to this as soon as possible."
Another worker in an industrial factory, Rajesh said – "The 7 seater autos and RTC buses are my daily means of transportation. With the RTC strike, The auto drivers have increased the basic fare. With all this going on and no proper means of transportation, I have no option but to take a leave," he said.
Speaking to Newsmeter, Sai, a private firm employee from Balanagar, said – "Even prior to the strike, since last night the seven seater autos weren't available. It was around 10 pm yesterday near Calvary temple when I usually take an auto to go back home. I couldn't find any autos yesterday. At the same time, a three-wheeler auto driver stopped by and I asked him whether he will go to Madinaguda. He said he will charge 100 Rs. I was shocked after listening to him because it takes 10 to 15 Rs. That is how the situation is. Today, it is the same but the evenings have become really tough with the ongoing strike."
(With inputs from Anurag Mallick)