Hyderabad: A large number of people were seen at Tadbund Hanuman Veeranjaneya Swamy temple on Tuesday for ayudha puja on the occasion of Dussehra. The puja is a common practice in the temple during Dussehra, during which new vehicle owners take their automobiles to be blessed. However, there is 11.62 per cent fall in the overall sale of vehicles when compared to the last year's Dussehra.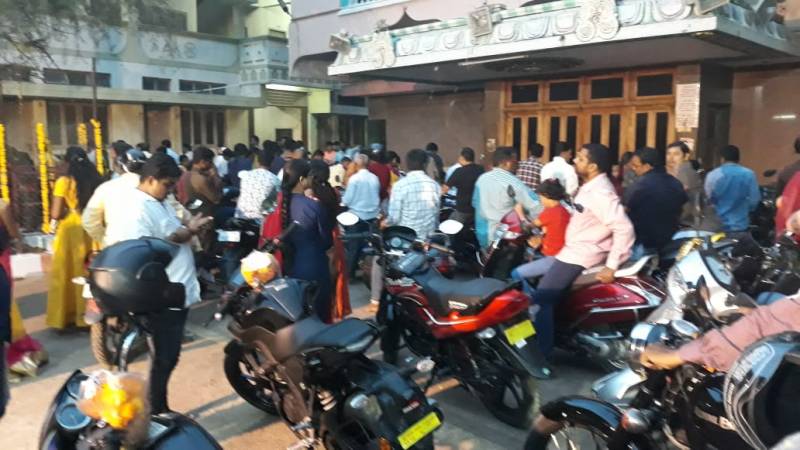 Similarly, hundreds of new vehicle owners were seen doing ayudha puja of their vehicles at the Hanuman temple in Secunderabad. The temple is quite famous for the ayudha puja during Dussehra. They charge Rs 150 for cars, Rs 75 for scooters, Rs 5 for cycles, Rs 500 for lorry/buses, and Rs 100 for autos. Hundreds of new two-wheelers and four-wheelers arrived at the temple for blessing.
M Giri, one of the temple's board members, told NewsMeter said that every year nearly 3,000 vehicles come for ayudha puja in their temple. "Every year we see an increase of 10 per cent in the new vehicles coming during Dussehra. Many vehicles brought to our temple on Tuesday were new since many also bring their old vehicle for the puja. Majority of the two-wheelers were new, but not all four-wheelers brought were new vehicles."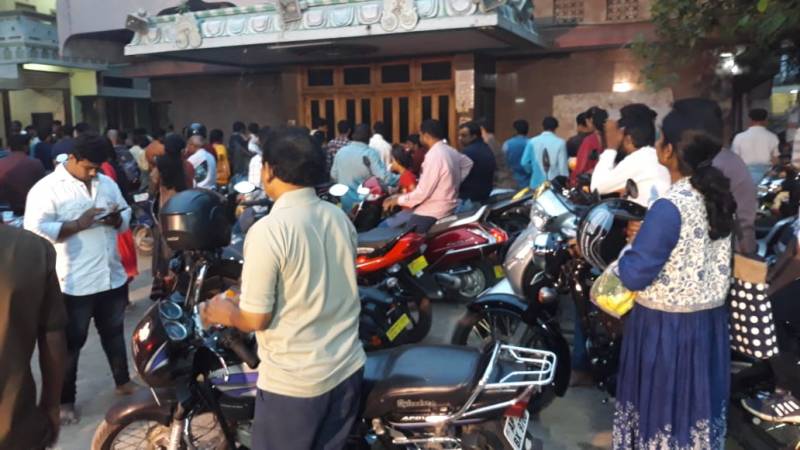 A peek at the new owners indicates that the economic recession had no impact on automobile purchase in the city. This is important, especially after the central government was highly criticised for the economic recession's impact on the automobile industry in the country. Additionally, Finance Minister Nirmala Sitharaman was trolled for her comments on the slowdown. She had attributed the impact on the millennials preferring Ola/Uber over owning a vehicle.
However, according to the Telangana Transport authorities, overall automobile sales have come down due to the economic recession when compared to last year's Dussehra. C Ramesh, Joint Commissioner RTO told NewsMeter, "In view of recession, automobile sales came down."
According to the official data provided by the Regional Transport Authorities (RTA), 35,428 vehicles were sold in Telangana from October 10 to October 18 last year. However, this year only 31,313 vehicles were sold from October 1 to October 8.
There is 11.62 per cent fall in the overall sale of vehicles when compared to the last year's Dussehra. There's a slight increase in the sale of auto-rickshaws, motorcars, and maxi-cabs. Last year, during Dussehra 799 autos, 5.683 cars, and 79 maxi-cabs were sold compared to this year's 906, 6,083, and 106 respectively.