Hyderabad: India has 2,967 tigers and accounts for 70 per cent of the world's total tiger population, according to a new report released by the Union minister of environment, forest, and climate change, Prakash Javadekar, on the occasion of International Tigers Day.
The report also stated that Telangana's tiger population has gone up from 26 in 2018 to 30. Forest officials said by the time the next tiger status report is published in 2022, the numbers could reach over 35. Andhra Pradesh, meanwhile, has 48 tigers.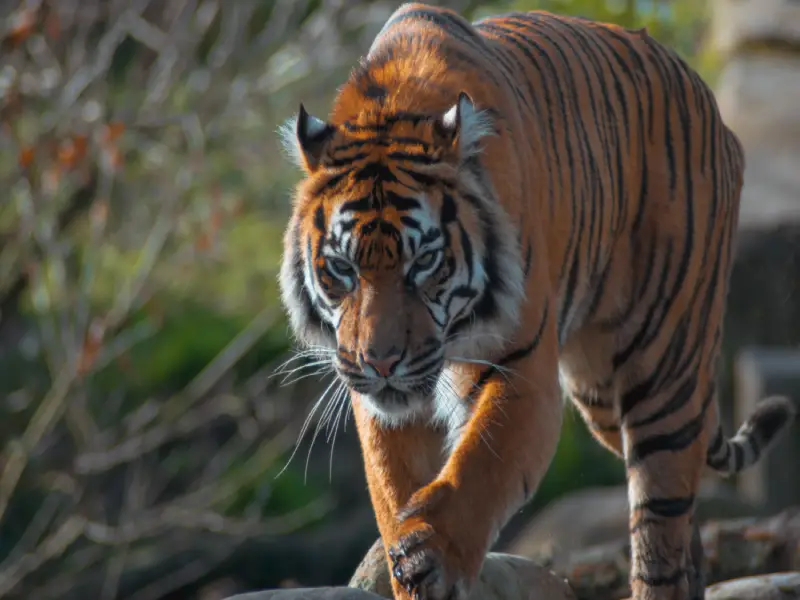 Telangana has two tiger reserves - Amrabad Tiger Reserve in Mahbubnagar and Kawal Tiger Reserve in Jannaram while Andhra Pradesh has Nagarjunasagar-Srisailam Tiger Reserve, one of the largest in the country where the tiger population is on the rise.
Zero human intervention due to the lockdown contributed to the increase in the tiger population in both the states, said the officials.
The report was based on the All India Tigers estimation report of 2018 and compared data from earlier surveys of 2006, 2010, and 2014 and also data from the 2018-2019 survey.
It also highlighted the factors responsible for the change in the tiger population in the country. India conducts the tiger census once every four years.