Tennis Legend Leander Paes targets Tokyo Olympics 2020; will mark his eighth Olympic appearance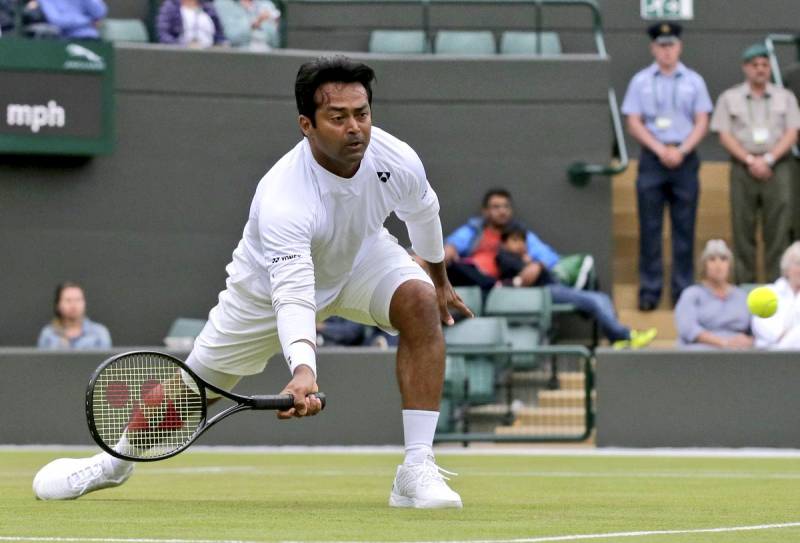 Hyderabad: Indian Tennis legend and Olympic Bronze medallist in the singles category at the Atlanta Olympics in 1996, Leander Paes has set his eyes on what could be his eighth Olympic appearance at the Tokyo Olympics in the coming 2020.
Competing in seven consecutive Olympics from 1992 to 2016, he is the first Indian and the only Tennis player to compete in Olympics at seven different occasions.
Attending a golf tournament's prize-distribution ceremony on the sidelines of Krishnapatnam port at Boulder Hills in Hyderabad on Sunday, Paes was the chief guest during the closing ceremony. Speaking at the closing ceremony, Paes said, "2020 Tokyo Olympics is the my target. As of now, I have participated in seven of them, and it is my dream to participate in what would be my eight Olympics."
The iconic Indian tennis player added that he loves Hyderabad, describing it to be a "historical city". "I like the food and hospitality here, especially the Hyderabad Biryani," he added.
The golf competitions concluded on Saturday as more than 200 players participated in the prestigious golf event. The event is being conducted every year in Dubai, Delhi, Bengaluru, Pune and Hyderabad. V Chamundeswaranath won the overall Championship title in 'Hill the Wings' category in the Hyderabad Edition.
The winner of the Hero WGAI (Women's Golf Association of India) is Tvesa Malik who is No 1 in the order of merit (2018). This year, Ridhima Dilawari is No 4 in WGAI's (Women's Golf Association of India) order of merit.
The poster girl of Indian Golf, Sharmila Nicollet, actress Chitrangada Singh, MD of the Krishnapatnam Port Sashidhar, Chairman of GMR Airports Raj and President Ramnath Kovind's son Prashant Kumar were amongst others attending the closing ceremony.