Hyderabad: A group of young volunteers politely welcome patients at the entrance of major hospitals in Hyderabad. From guiding them about tests to getting them admitted, the young volunteers help the distressed patients in the best possible manner.
Welcome to Helping Hand Foundation desk. The Hyderabad-based NGO has set up helping desk at District Area Hospital, King Koti, Osmania General Hospital &o at Government Chest hospital, Erragada for patients.
For the last many months, Helping Hand Foundation has been working for the underprivileged sections. Now they have come forward and set up a Help Desk services for the patients in distress.
"Most of the patients coming for testing, need to be advised about the process. First, outpatient registration is to be done and then they have to visit the TRIAGE. After the evaluation at the triage, the doctors will give a slip for the COVID test for which there is a separate counter. Patients coming to the hospital, require guidance. We help them out and counsel them to maintain a safe distance," said Abdul Manan, one of the volunteers at King Koti Hospital.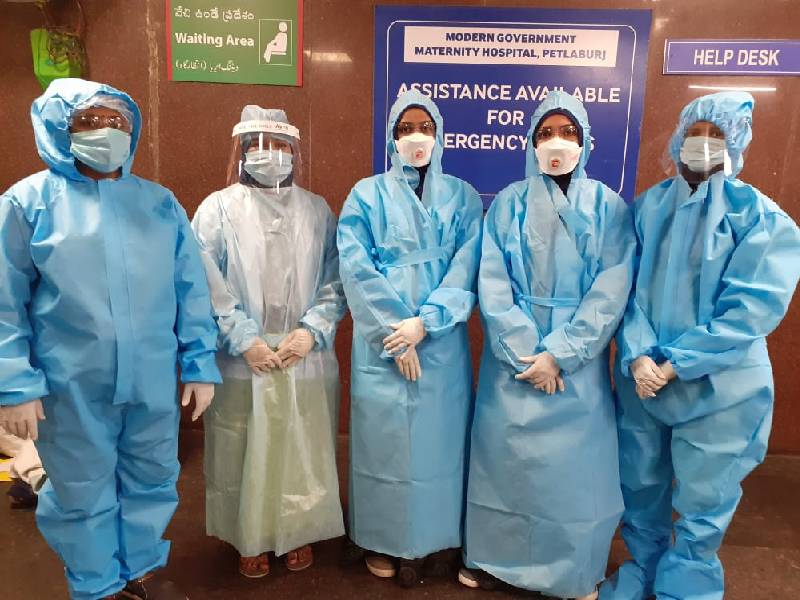 Helping Hand Foundation has been at the forefront of providing relief to the people in distress during the lockdown. "We distributed almost 5000 packets of rations and supplies to the people who were were out of work during the lockdown," said Mujtaba Hasan Askari, founder, Helping Hand Foundation.
After the lockdown, the NGO started supplying oxygen cylinders to the COVID positive patients who are in home isolation."The procurement of oxygen cylinder became hard after the government put a cap on its supply. Later we got the licence and are providing oxygen cylinders to the needy," said Mujtaba.
The NGO has now started online consultation for the patients. "Our team of nine doctors provides free consultation and counseling. We have five dedicated COVID ambulances for any emergency," said Mujtaba.
Volunteers are not only helping out the patients to reach the right place but acting as the bridge between the doctors and the attendants in Osmania General Hospital.
"Attendants are being counseled to stay calm and cooperate with the hospital. After admissions, our counselors are talking to patients who are not cooperating with the doctors," said Mujtaba.

Helping Hand Foundation volunteers are also working for COVID infected pregnant women who are finding it difficult to access maternity services in Government Maternity Hospital, Petlaburj, Government Community Health Center, Barkas, Government M.N. Area Hospital, Malakpet & Government Area Hospital, Bela, Shalibanda.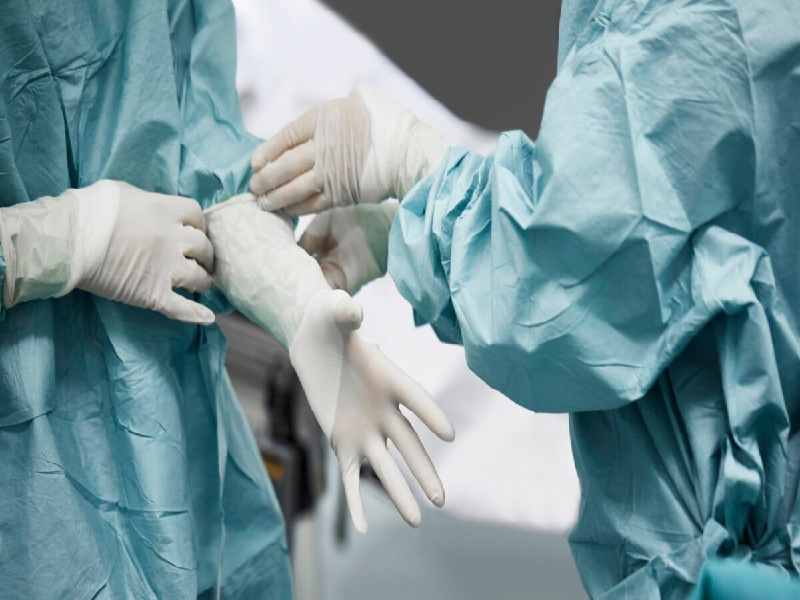 "We are guiding them to Gandhi Hospital. After the delivery of the baby, we are following up with those patients; the newborns are not allowed milk from COVID mothers and we are providing lactase powder and even paying for their food. We even provide clothes for the newborn babies free of cost," said Mumtaz Begum, Volunteer at Helping Hand foundation.
Helping Hand Foundation is now partnering with other NGOs including Access Foundation to set up a Help Desk at Gandhi Hospital & Sarojini Eye Hospital.
"During this pandemic, we did a lot of work. 95 percent of COVID isolation patients whom we helped recover. This gives us satisfaction and motivates us to work for the society," said Mujtaba