Hyderabad: When the lockdown was announced, theatre practitioner Sumit Keshri had no inkling that he might have to shut shop.
A resident of Hyderabad, he was involved with the Centre for Art Media and Social Welfare (CAMS) to teach young kids' skills in theatre art forms.
Soon after lockdown, Sumit was out of practice.
"We survive only with the zeal of getting on the stage and performing in front of the live audience," said Sumit.
A theatre is a collaborative form of performing art that uses live performers in front of audiences. Due to the lockdown and physical distancing, the theatre personalities do not have space to perform.
"Theatre performers don't earn more. Whatever we were earning, it has stopped. More than that, we wanted our knowledge about theatre and performance to live on. So we found a new source," he said.
Enter the digital platform and the theatre has come alive again. The artists have started putting their videos on Facebook, YouTube, and Instagram. Some of the artists perform live for their audience on Zoom.
"with my fellow Theatre practitioner Sai Soujanya started an initiative Actor's Collective with few other actors from different institutions and various Drama schools across the country. This is a humble try to create a common platform for all the actors,where we share different ideologies, perspectives and approaches about acting by conducting online sessions on zoom.
Not only performing, but they also started organizing different sessions on acting and performing art for the people. "On Zoom, we used to have sessions on method acting, imagination, impulse, and most important camera acting. Digital platforms are all about performing in front of a camera. People are interested in these sessions. We joined in to share our expertise. It helps us also in getting to know the future of the theatre and building a larger community," he said.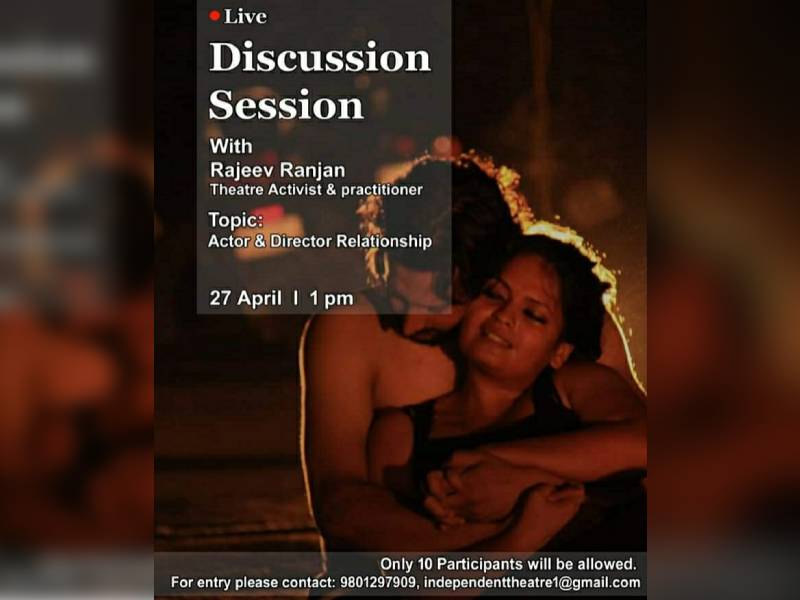 A Poster of a webinar
The influence of the medium has also impacted the performers. They have to change the way they perform. Performing in front of a camera is nothing less than a challenge.
"While performing on the stage, we see the live audience and that enhances our performance. The stage is practice-oriented. We talk with our bodies. But performing on social media is more about speaking and it's very distant from the audience. Our performance also suffers when we perform virtually," said Altaf Hasan, a theatre practitioner who runs Centre for Art, Media, and Social Welfare
Apart from performing in front of the audience, these practitioners used to perform in different theatre festivals. These theatre festivals also used to be the source of their income. Lockdown and COVID situation has affected their livelihood too.
"With a group of few friends, we started the class for the aspiring theatre artists. Many of them are working from home because of the lockdown. They pooled some money and that is the only source of income for us now," says Altaf.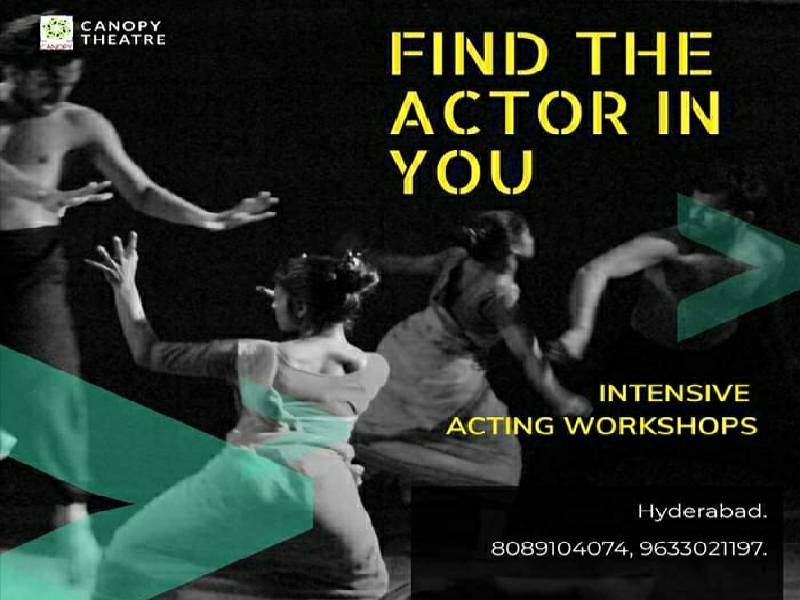 A poster for online theatre performance
Artists feel that the new set of guidelines and webinars will affect their live performances.
"Theatre is a very competitive field. We are changing our script. We are trying to adjust to the post COVID situation. Most of the live theatre performances are in the evenings, but this lockdown allowed us to change this concept. We are working on a model where we don't have to train together. Our biggest challenge is how to perform live and maintain physical distance," says Altaf.
The online platform allowed them to reach out to the people, but every performer or trainer in the field is not happy about it. Some feel that it affects their performance, some believe that it will finish the art form.
"In theatre, face to face interaction is most important. The physical appearance of two people is always needed -- one who performs and another who sees the performance. It is possible for the webinars but not for the training. Theatre needs interaction. It should be communicated with emotions," says Shaik John Basheer, an artist trainer.
Basheer notes digital platforms cannot be an alternative to live performances. "I tried to train three students online. The interaction was sophisticated. The body movements and the tone of speech required for the performance are not possible online. Theatre requires planning," he says.
Artists believe performance on online medium should not be and cannot be called a theatre. "First of all people should not call online performances as theatre performances. It is better to call them webinar performances," says Rajeev Ranjan, a theatre director.
In the US, a famous Broadway play 'Hamilton' was recorded, which will stream on Disney+ OTT platform. "Different artist groups have done so. But it's not possible for every play. For camera oriented play, you have to change your performance style. In my opinion, virtual theatre is amateurish," says Rajeev Ranjan.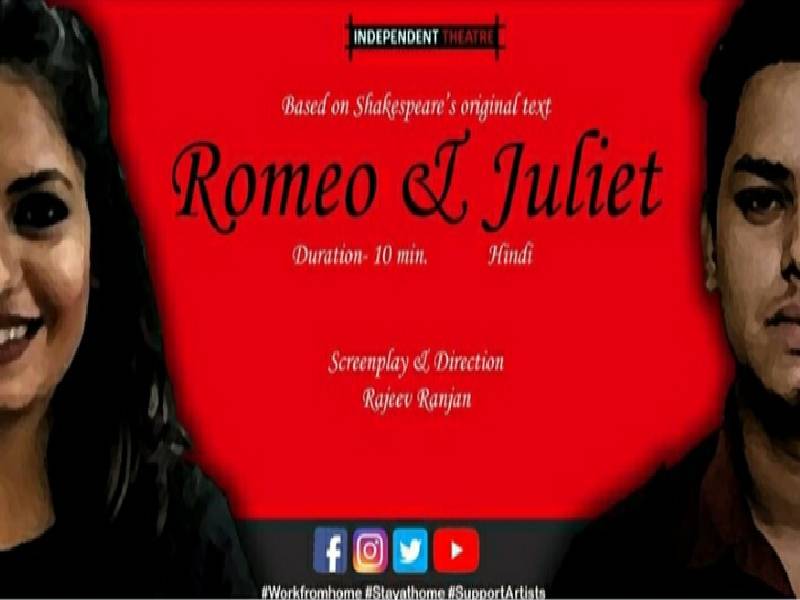 A poster of Rajeev Ranjan online play
During the lockdown, many webinars have been conducted to reach out to the audience. Webinars also failed to attract the new audience. Dialogues were filled with jargon, which a common citizen cannot understand. We should use a language that can be understood by everyone," says Rajeev.
During the lockdown, many online classes also started. These online classes became one of the sources for their income. "Online classes are inexpensive. For one physical workshop, the artist used to charge Rs 30,000. But now you are doing online classes for Rs 1, 000," says Rajeev Ranjan.
Like other art fields, the theatre has suffered a lot. Theatre artists agree that the theatre space will not remain the same after lockdown. They are expecting that the change will lead them to something new and better.