Hyderabad: Apart from people residing in the vicinity of the country largest inland salt lake, Rajasthan's popular Sambhar Salt Lake, a popular annual spot for millions of migratory birds that is in close proximity to Jaipur and Ajmer, government officials and innumerable bird watchers and environmentalists woke up to a tragic news.
Around 1,000 migratory birds of various species were found dead around the catchment area of Sambhar Lake.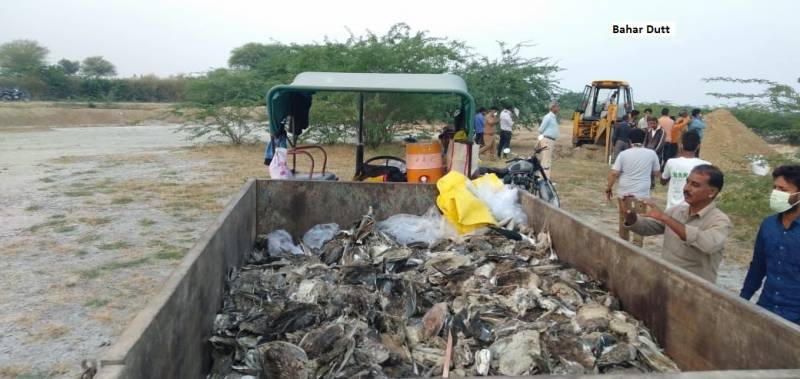 Every year lakhs of migratory birds keep their tryst with the lake. However, death of so many birds has raised questions. According to initial Veterinary department reports that are base on symptoms, 'Avian Botulism' is seen as the possible cause of death, although a firm opinion can be gathered once the lab reports are released. Samples are being investigated. The other likely causes being looked into are water contamination, weather conditions, viral infections and early migration.
Chief Minister Mr Ashok Gehlot, who reviewed the entire situation on Friday, expressed concern over the deaths. He directed officials to take effective measures to ascertain the causes. He instructed the officials for a scientific disposal of carcasses in order to ensure that there would no outbreak of illnesses.
He tweeted, "It is a matter of deep concern that large number of migratory birds have died at SambharLake. It is State govt's priority to ensure no more birds perish in the area. Have reviewed the situation, taken feedback from officials about the ground conditions. Directed officials to take effective measures to ascertain the cause of death. State govt is opening another rescue centre for the birds at the lake area. Have also given instructions for scientific disposal of carcasses to save other birds from spreading of any infection. As experts have been roped in, we are sure to bring an end to unfortunate bird deaths and create conditions for safe movement of birds".
Environmentalists and wildlife experts apprehend that if the birds have died due to water contamination then it is worrying and tragic.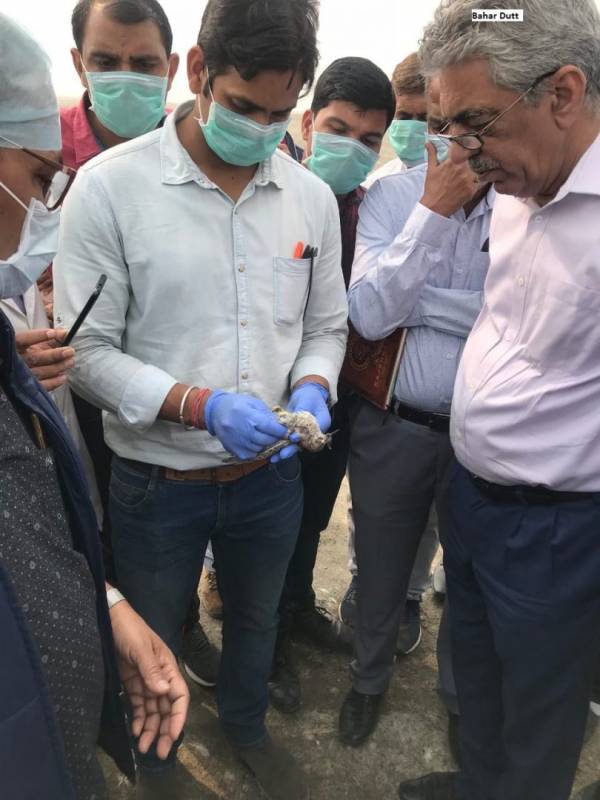 Forest officer Parveen Kaswan observed, "These migratory birds visit us every year. Apart from Sambhar, many such sites like Ramsar are their homes. We must ascertain the cause behind this tragic incident so that corrective action can be taken".
Veteran journalist Bahar Dutt Tweeted, "#SambharLake update: Vets from Bikaner Veterinary depArtment suggesting avian Botulism as possible cause of deaths this is based on symptoms, detailed lab report still awaited"