Highlights
YSRCP MLA Gopireddy Sreenivasa Reddy suggests Visakhapatnam as financial capital
Minister Peddireddy Ramachandra Reddy states 300 acres enough for Legislative Capital; assures return of 33,000 acres of farmers land
Vijayawada: It is almost as typical as the proverbial 'lull before the storm'.
After six months of silence, and perhaps running out of patience, people from the pro-TDP villages of Amaravati Capital region, have come out in the open in protest against the proposed three capitals for the State. Almost 40 percent of the population there started staging a protest on the roads. With the protests getting more intense, the Police Headquarters has deployed 600 personnel, including two additional SPs, eight DSPs, 15 Circle Inspectors, and 32 Sub-Inspectors, in Thulluru and Uddhandarayunipalem, the villages that fall under the core Capital region.
The locals of Thulluru started 'Vanta-Varpu' on the roads, in protest against the Chief Minister's statement that Amaravati will be the 'Legislative Capital'.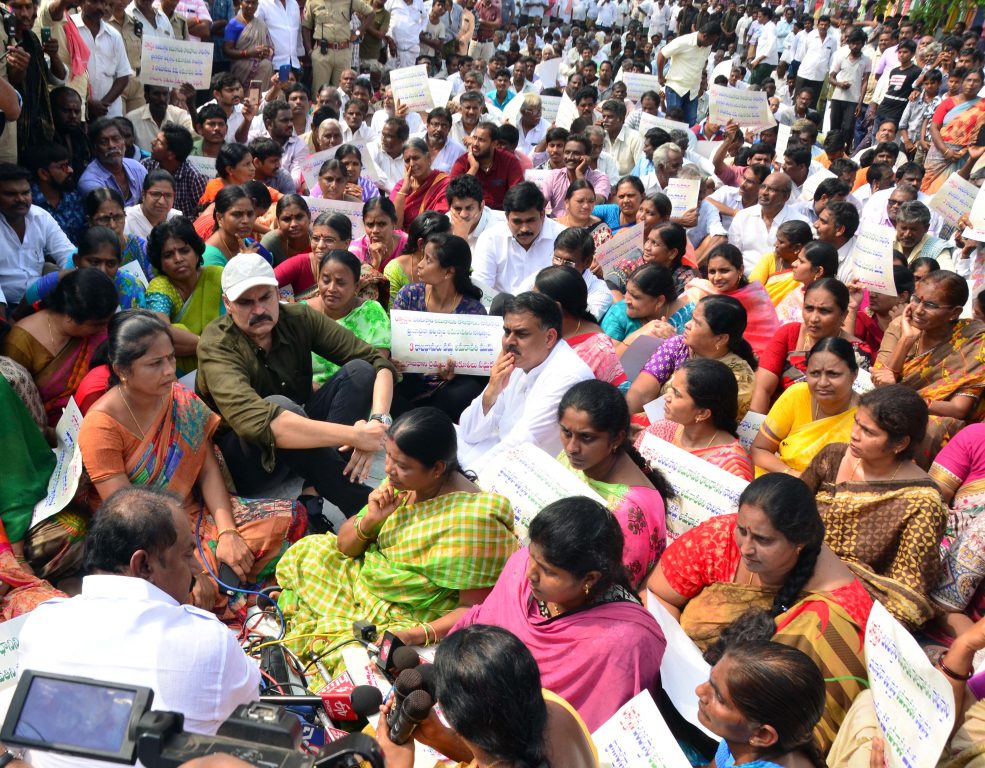 It may be recalled that the experts committee headed by former IAS officer G N Rao will submit its final report on 'Capital' to the Chief Minister late Friday evening.
In fact, the committee's interim report has reportedly suggested that three Capitals can be set up.
However, Narasaraopet YSRCP MLA Dr Gopireddy Sreeenivasa Reddy has openly found fault with the three capital formula and suggested that both legislative and administrative capitals should be housed in Amaravati itself. He went to the extent of stating that Visakhapatnam could be made as the financial capital.
Minister Peddireddy Ramachandra Reddy has stated that all the 33,000 acres of land that was taken from the farmers under land pooling will be given back to them. He alleged that TDP activists in the guise of farmers have been agitating against the three Capitals proposal. The Minister also observed that 300 acres of land was enough for the Legislative Capital.