Three people from Andhra's Kuppam suffocate to death while trying to steal gold ore in Karnataka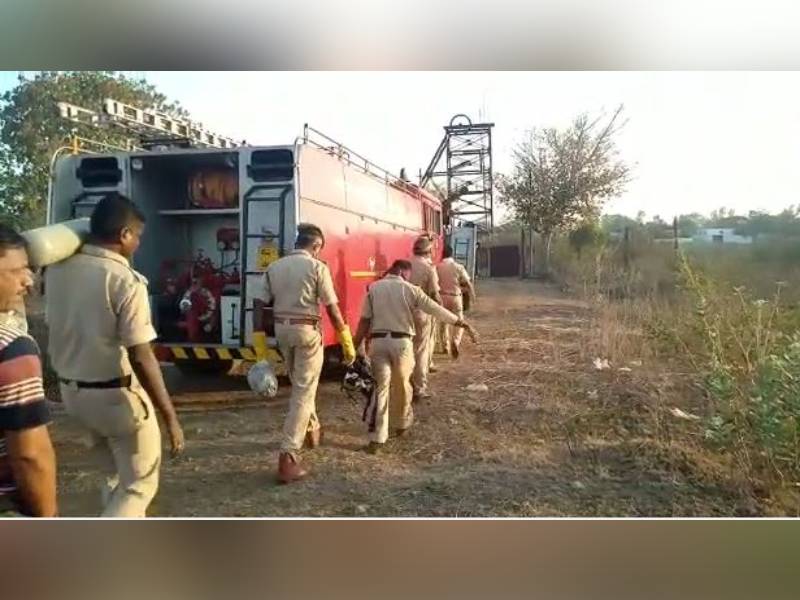 Karnataka/Chittoor: Three men from Kuppam Town in Chittoor district, Andhra Pradesh, died of suffocation while they were reportedly trying to steal gold ore from a sink (closed mine) at Hankocks mine in Kolar Gold Fields (KGF) in Karnataka on 13 May.
The KGF superintendent of police, Sujeetha Salman, said fire personnel pulled out the bodies of Skanda (55) and Joseph (45) from the sink but the body of 24-year-old Santhosh, alias Padayappa, could not be traced. Additional fire personnel will be deployed to help pull out his body, she added.
A group of persons from Kuppam had reportedly hatched a plan to steal gold ore from the abandoned sink of Hankocks Shaft near Mysore Mines in KGF. Sources said Skandha and Joseph entered the sink with the help of a rope. Later, a third man joined them. However, due to breathing problems, the latter asked the others, who were waiting on the surface, to pull him out. Once he was pulled out, he told the others that he couldn't see Skanda.
The three men then informed Skanda's son Santhosh who rushed to the spot and entered the sink to save his father and Joseph. However, he also didn't return. Fearing that the three people had suffocated and died in the sink, the men informed the police, who rushed to the spot. The Karnataka police have informed their counterparts in Andhra Pradesh about the death of the three people from the Kuppam area.
The BGML was closed on 1 March 2001 and there have been several cases of people stealing gold ore in the defunct mine. However, no theft cases have been reported in the past few years.