TikTok's skull breaker challenge trending among Hyderabad students, Cyberabad police release advisory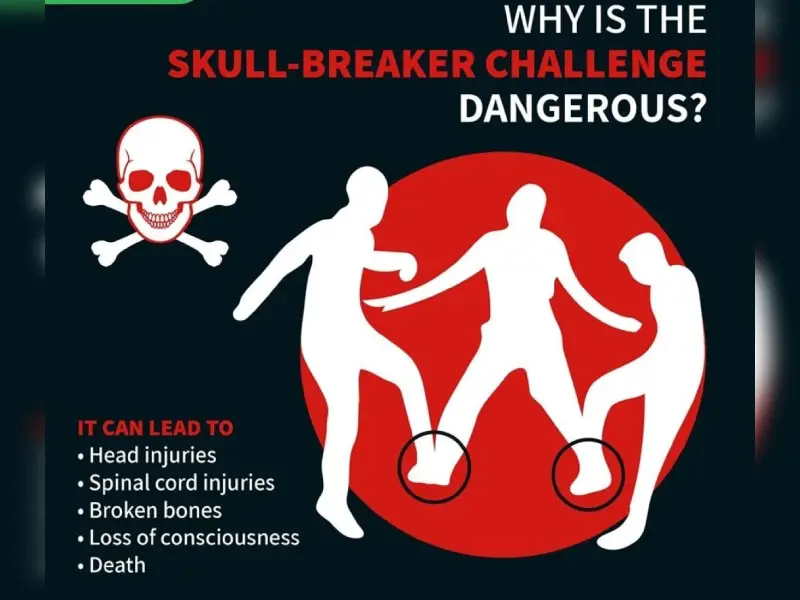 Cyberabad: The skull breaker challenge, also known as tripping jump challenge, has become a trend in Hyderabad schools and colleges. This dangerous TikTok challenge, which is already popular in western countries, is going viral on various social media platforms.
What is the skull breaker challenge?
The challenge involves three people standing in a row and tricking the person in the middle to jump in the air. When the person jumps, the other two kicks that person's legs causing them to fall, sometimes their head hitting the ground first. This can cause physical injury or even disability. In many countries, people have been gravely injured and some have even died because of the challenge.
Instances of people getting injured during the challenge have been increasing in the city. The Cyberabad police have now urged parents to inform and warn their children regarding the consequences of the new challenge.
Cyberabad commissioner of police V.C Sajjanar said, "The latest trending challenge on social media called the tripping jump challenge or skull breaker challenge has now sadly arrived in India, too. If the prank causes bodily harm to another person, the offender faces arraignment on charges of causing bodily harm or even grievous bodily harm which is punishable."
He further said, "I urge schools and parents to warn pupils not to imitate the prank and also urge them to pay more attention to their children's social media use. In case they discover that children are attempting to try the prank, they should be stopped in time and told about the physical dangers and legal consequences involved."