Hyderabad: With online classes scheduled to begin on September 1st, the Telangana government has released the official timetable for intermediate 2nd-year students.
The time table for September 1st to 12th was released, along with details of course-based classes.
Students will be attending classes through DD Yadagiri in two sessions. Classes in the morning session would be held between 8.30 am and 10.30 am. The afternoon session will be conducted from 3 pm to 6 pm.
As per the timetable, classes will be held for 6 days a week. In the morning session, classes for science subjects would be held. In the afternoon session, classes for commerce and humanities would be held.
All classes will go on for the duration of half an hour.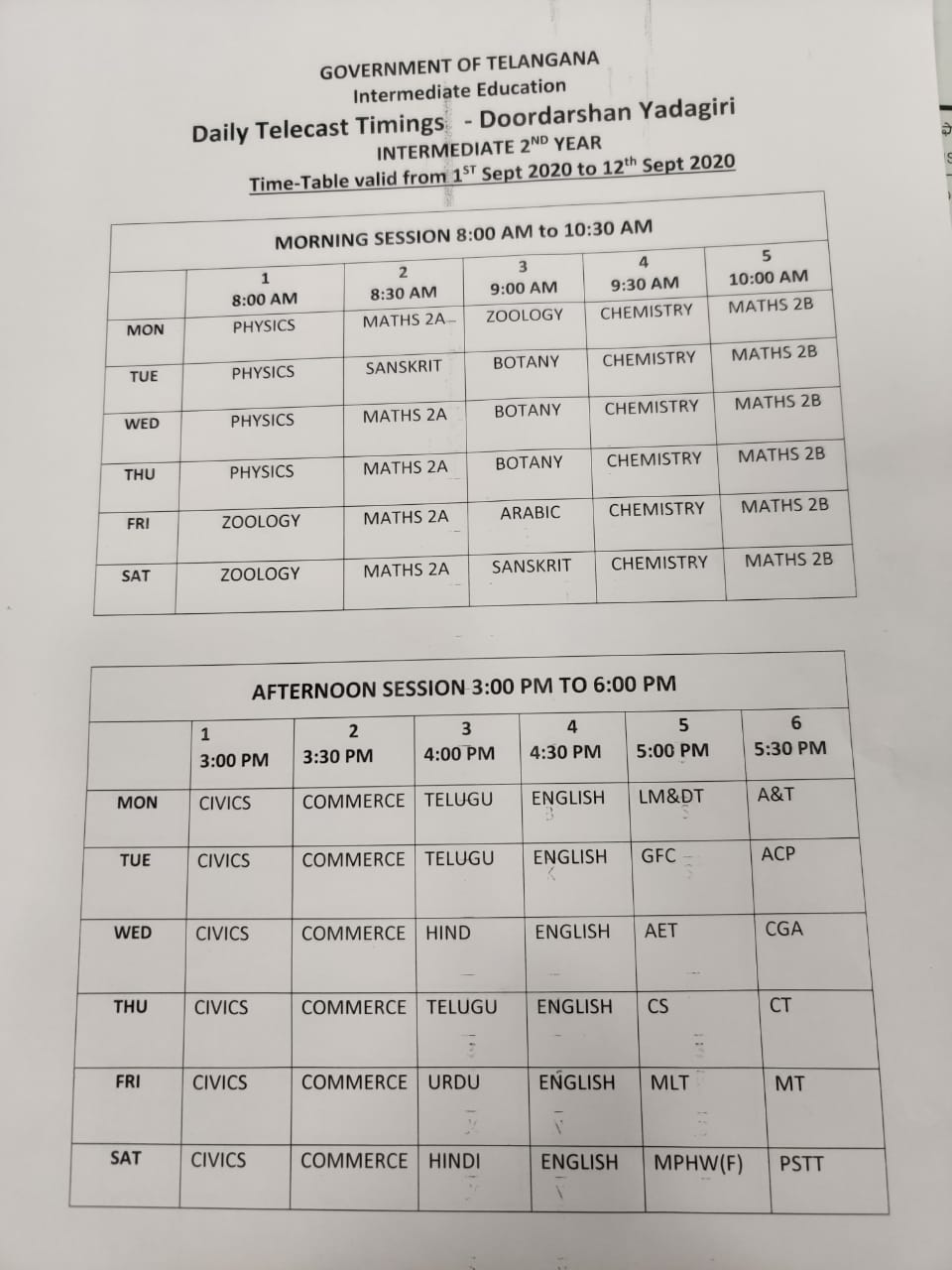 The state government has also decided to revise the syllabus for humanities stream, as per a norm followed every five years. Syllabus of subjects that include Geography, History, Economics, Political Science, Commerce, Public Administration has been altered by formulating committees that consist of faculty expert in the said areas.
For more information, log on to the official website of intermediate education.
The recent guidelines issued by the central government have signaled academic institutions to remain shut until September 30th. In the meanwhile, schools and colleges have been directed to proceed with online classes.
While schools are physically shut for students until next set of guidelines are released, teachers joined schools from August 27th onwards. They worked to prepare e-content and syllabus for digital classes.
In a meeting on August 5th, the TS cabinet had approved of starting admissions and distance education and e-learning for school students.