Hyderabad: The Telangana Institute of Medical Science (TIMS), which has the capacity to house 1,224 patients, will be made operational to treat COVID-19 patients by 29 June, state health minister Etela Rajender said on 24 June.
The state-of-the-art hospital located within the campus of Gachibowli Stadium has 1,000 beds with oxygen facility and 50 with ventilators. "The infrastructure at TIMS is on par with corporate hospitals. At present, the out-patient wards are functional and in four-five days the in-patient facility will be open to the public. The treatment here will be comparatively better than that at the Nizam's Institute of Medical Sciences, the minister informed.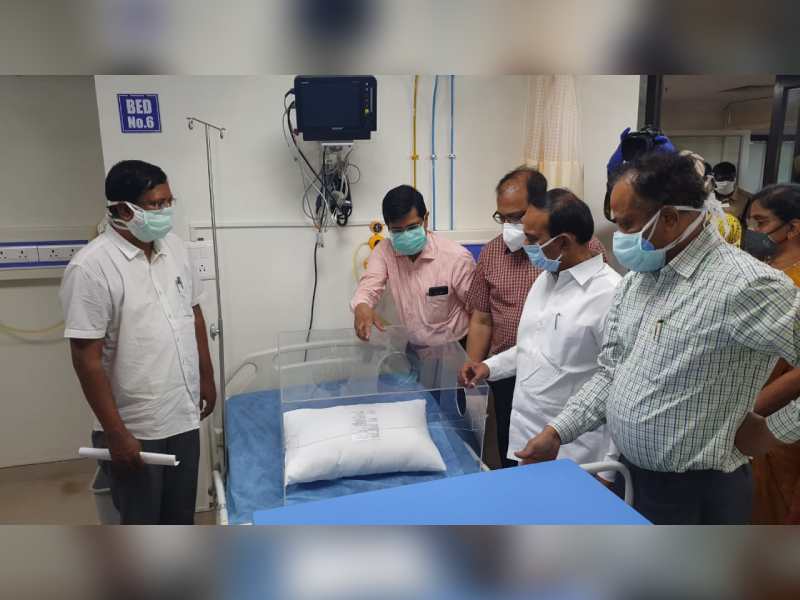 The minister further said, "I ask the public not to panic. There is no need to fear. Unless you suffer from COVID-like symptoms, do not go to test yourself. Also, asymptomatic patients can opt for home quarantine. COVID-19 is proving to be less virulent than H1N1 cases. In four months, the state has reported over 9,000 cases, of which 2.5 per cent have succumbed to the virus. It is wrong to say, we (government) does not have the capacity to test, the government can test upto 1 lakh persons".The minister also informed that the government is likely to increase the testing capacity in the coming days.
Meanwhile the pattern on government implementing containment zones have changed. About 2192 covid-19 positive cases are in home isolation as on June 24th. GHMC Commissioner Lokesh Kumar explained, "Previously barricading was done at containment areas and at apartments which was visible to public. At present containment is being done to the particular isolation home only. The health condition of home isolation persons is being monitored twice daily through phone from Control Room".
He further added, "In case of emergency the isolation persons can be easily shifted to hospital for treatment, whereas previously it was difficult because of barricading the area and causing delay in shifting the person to the hospital. On June 23rd, about 17 home isolation persons were shifted to the hospital in time for treatment on emergency basis. An emergency number is given to the home isolation persons to call in case of emergency"