Secunderabad: A toddler was kidnapped from Secunderabad railway station in the early hours of Monday. The two-and-a-half-year-old child, identified as Swarnalatha, along with her brother Prabhas, were sleeping beside their father, D Suresh, at the time of the incident. The girl was found in the market area beside the railway station and was rescued by patrolling teams of the Market police station. Railway police have launched a hunt for the kidnapper.
According to the railway police, Suresh, construction worker, had come to the railway station on Sunday evening, along with his two children. They were travelling to his native place in Nellore district in Andhra Pradesh. As the night trains were heavily crowded, he decided to take the Monday morning train.
He went to platform 10 and slept near the foot-over-bridge along with his children. When he woke up in the wee hours, he found his daughter was missing. He started searching for the child in all the platforms and the station premises, without any success. On Monday morning, he lodged a complaint with the Railway police and two teams were formed to trace the child and the kidnapper. On analysing CCTV footages, it was found that the kidnapper walked out of the railway station through Exit no 5, and they focussed their search there.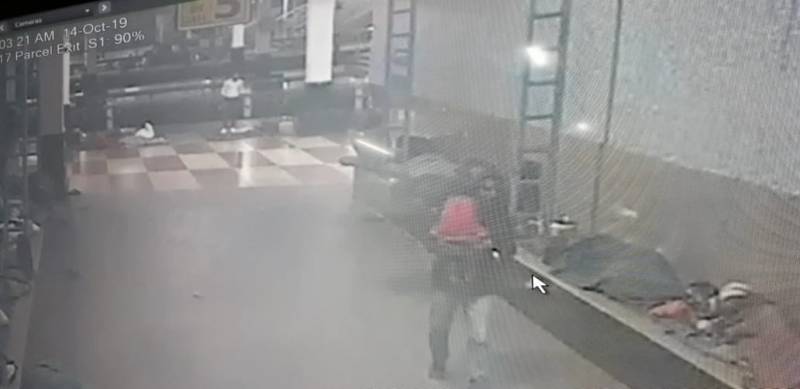 The officials also circulated the information to the nearby police stations. Officers from the Market police station, meanwhile, had already rescued a two-and-a-half-year-old girl child. In the midnight, passersby noticed a child crying on the roadside and alerted the police. The patrolling teams rushed to the child. The description from the railway police matched the rescued child. Police suspect that the kidnapper could have fled after abandoned the child in the unfrequented lanes when she started crying.
Market police shifted the child to Shishu Vihar. A medical check-up was conducted to determine assault or abuse. However, nothing was found indicating that the girl was not harmed, said the police officials.