Hyderabad: As India continues to witness a spree of anti-CAA protests, close to 300 Hyderabadi women gathered at Mir Alam Eidgah in Bahadurpura on Friday to oppose the Act. They raised slogans demanding the authorities to take back NRC.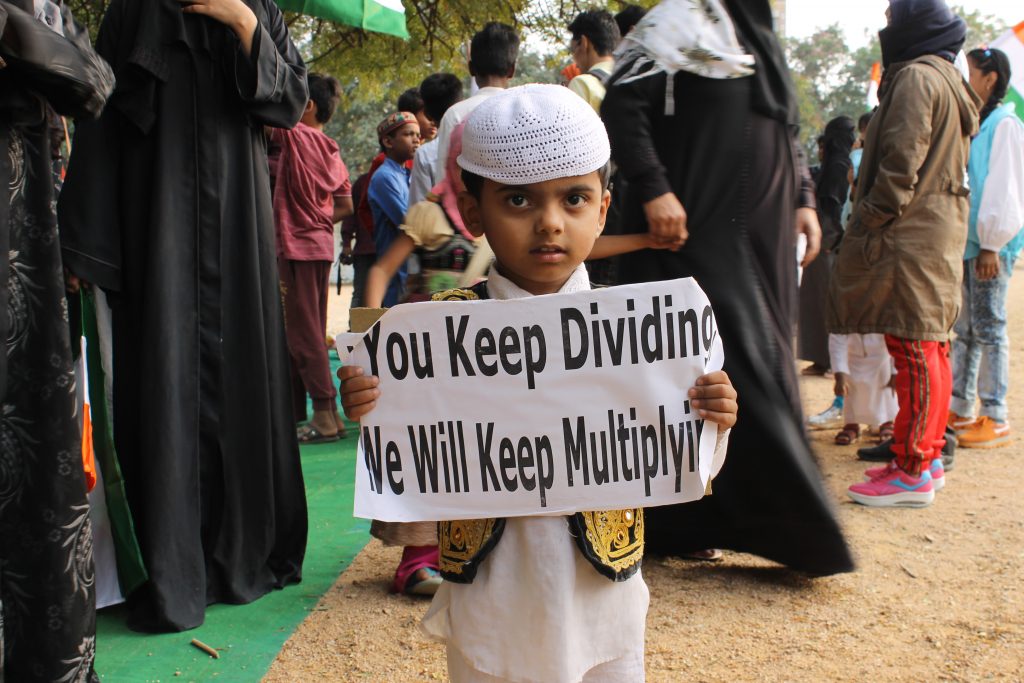 The protest saw the participation of women belonging to different age groups and different professions. Some had even arrived with their children. Mohammadi Begum, who brought her four-year-old son, said, "They (referring to the children) are the future generation, and they should know what the problem is. They are the ones who will suffer in the future."
There were also two doctors at the protest — Ophthalmologist Iram Jowher and Paediatrician Khutaija. While speaking to NewsMeter, Dr Iram Jowher said, "When a patient comes to us, we don't check the caste of the patient. We don't ask the religion of the patient before treating them. We expect the same thing in our country as well. Why are they dividing minorities based on religion?"
Dr Khutaija agreed and added that the Centre is making irrational demands. "The government is asking old people for documents of their fathers and great grandfathers. How can they expect them to have that? What documents can the people, who lost their homes to floods or other natural calamities, give? The government should understand this and revoke CAA."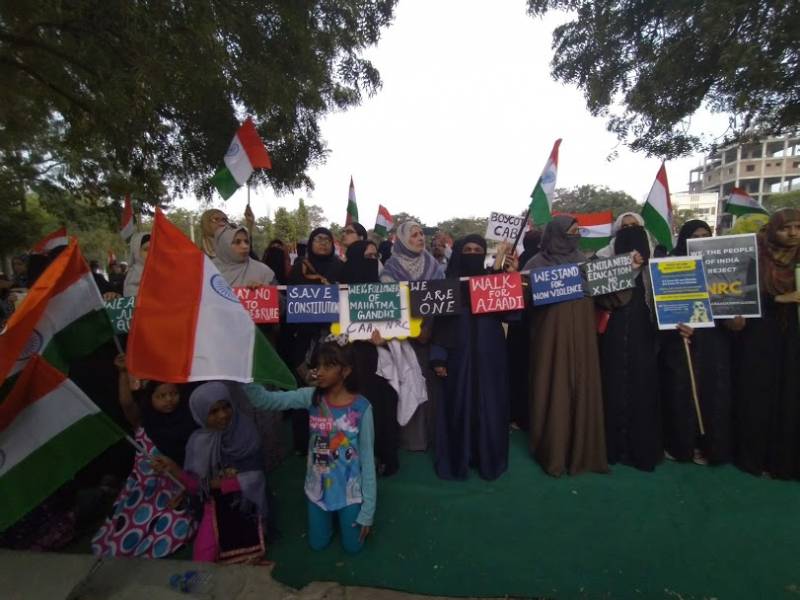 Ms Gulzar Karishma, who is a Chartered Accountant, says that she and her friend Fahiza have been studying and analysing CAA and NRC. Both note that the law has the most negative points. Karishma, while speaking to NewsMeter, said, "In India, 42% of birth is not registered, and only 62 million people have a passport. Therefore, when documentation is so poor in our country, how can the government expect people to show proof of their citizenship? I am fighting for a genuine Indian citizen who is undocumented."
Fahiza mentions that it is good that the government is giving citizenship to persecuted immigrants. "However, why restrict it to a few religion and a few countries. Why isn't the government giving citizenship to Tamils from Sri Lanka? Why aren't the Rohingya Muslims getting the same treatment? It divides people based on religion, which is against our beliefs."
The women also formed a human chain and shouted slogans like, "Har beti ka nara azaadi, Modi se azaadi aur Amit Shah se azaadi. (All the daughters want freedom. Freedom from Modi, freedom from Amit Shah).