Tourism sector in AP loses hope on revival during pandemic, expects only 30 per cent of tourist inflow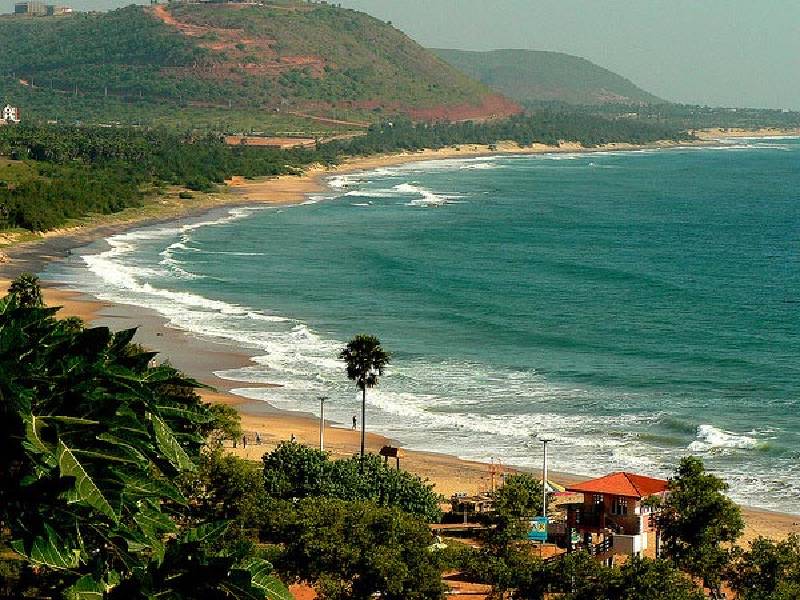 Visakhapatnam: Covid-19 had brought the world to a screeching halt. After more than six months into the pandemic, all the sectors are resuming operations gradually in Andhra Pradesh. However, the tourism sector, which is a seasonal industry, seems to have been hit badly by Covid-19.
Usually, the tourism season begins in the first week of October and ends by the first week of February in the state. However, the officials of Andhra Pradesh Tourism Development Corporation (APTDC) are hoping that the hotel rooms at various tourist spots would witness 40-50 per cent occupancy this season.
In 2019, AP had attracted over 23.65 crore domestic tourists and 2.6 lakh foreign tourists and a majority of the tourists visited Andhra Pradesh between October and January.
The inflow of tourists has stopped from March 2020 due to Covid-19. However, the APTDC is hoping that the inflow of domestic tourists may resume from the last week of October this year, even though the number might be low compared to the previous year.
Andhra Pradesh has around 148-star hotels with around 9,000 rooms. The state has several budgetary hotels too, said the president of Tours and Travels Association of Andhra Pradesh, K. Vijay Mohan. The present occupancy in the star hotels is hovering around 25 per cent but the budgetary hotels are struggling to get visitors, he added.
Vizag is the only coastal city in Andhra Pradesh having tourism attractions in the surrounding areas like Araku Valley, Lammasingi, Borra Caves and also a few pilgrimage areas. However, the APTDC officials said that the inflow of tourists in Araku region may decrease this season as the tribals are appealing the visitors not to visit their areas during the pandemic. For the first time, visitors are not welcome in the Agency area.
On World Tourism Day (September 27), K. Siva Kumar, a traveller, said that Covid-19 has changed our lifestyle and travelling preferences too. Though Andhra Pradesh has wonderful beaches and is surrounded by greenery interspersed with hills and many adventure places, the inflow of tourists will be this season due to Covid-19. "We are hoping that the tourism sector will bounce back in the next season only as most of the people are not in a position to afford for tours this season, he added.