Hyderabad: Two trainee pilots including a woman, were killed on Sunday when a Cessna trainee aircraft they were flying crashed into some fields in Sultanpur village of Vikarabad district in Telangana.
The aircraft belonged to Wings Aviation private limited, a company based at Begumpet in Hyderabad.
The crash site in Sultanpur village of Bantwaram mandal, is around 100 km from Begumpet airport, from where the aircraft took off on Sunday morning. Primary inquiries revealed, trainee pilots Prakash Vishal and Amanpreet were on board at the time of the incident.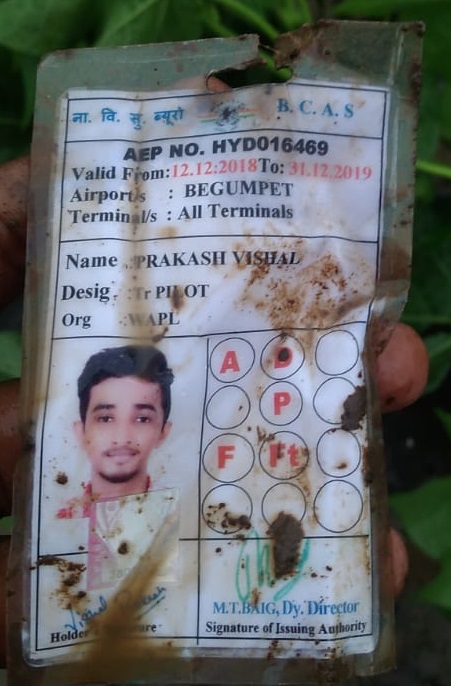 However, the identities of the victims who died in the crash are yet to be identified.
Police teams rushed to the spot and cordoned off the area. Meanwhile teams from Department of Civil aviation and
Bureau of Civil Aviation Security also rushed to the crash site to inquire into the mishap.
Further investigations revealed that the aircraft was in touch with the Air Traffic Controller (ATC) Begumpet till 11.55 am, which was the last contact with the ATC. After which the aircraft lost contact with the ATC and two hours later, new about the crash was broadcasted.
A civil Cessna aircraft crashes in Telangana, two trainee pilots killed https://t.co/5kch9bLsZI

— Aviator Anil Chopra (@Chopsyturvey) October 6, 2019

While flying over Vikarabad the flight went out of control. It turtled in the air a couple of times, before crashing in the fields. Farmers rushed to the spot and alerted the police. Police found the bodies of two persons in the aircraft. Further investigation is underway.