Highlights
Southern Sector CRPF assures help to kin of slain cops
Hyderabad Feb 14: On the first anniversary of the Pulwama attack, the Southern Sector of Central Reserve Police Force (CRPF) Hyderabad, commemorated the CRPF martyrs from Telangana and Andhra Pradesh here on Friday.
Paying tributes to the martyrs, M.R Naik, IGP Southern Sector CRPF said, "In its 81 years of service, CRPF has strived hard to decrease terror incidents and ensure safety and security of the nation. We need to establish more police memorials to commemorate the sacrifices of the CRPF brave-hearts, who fought cross-border terrorism and Naxalism and lost their lives in the line of duty."
He further assured that his team of Deputy Inspector Generals (DIGs) will try to address the grievances of families of the martyrs.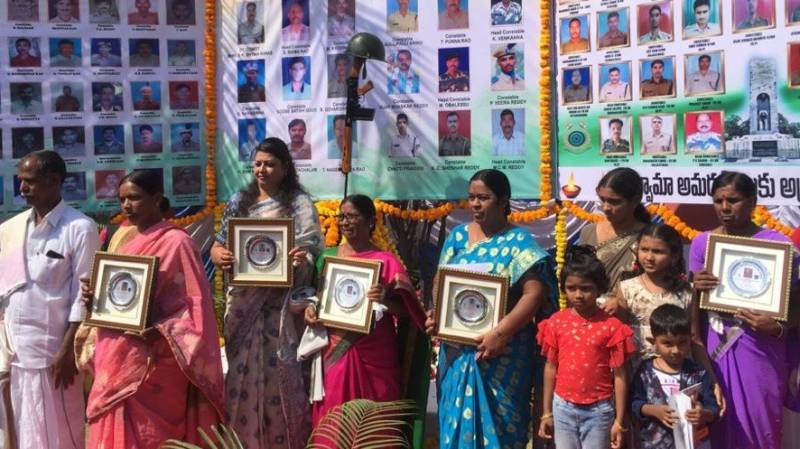 "We are trying for collaborations with private sector companies and corporates to provide employment to the families of the martyrs. I believe that employment is more important than contributions in the form of money. Moreover, we will ensure that technicalities regarding succession certificates and pension schemes for the bereaved families will be taken care of," he said.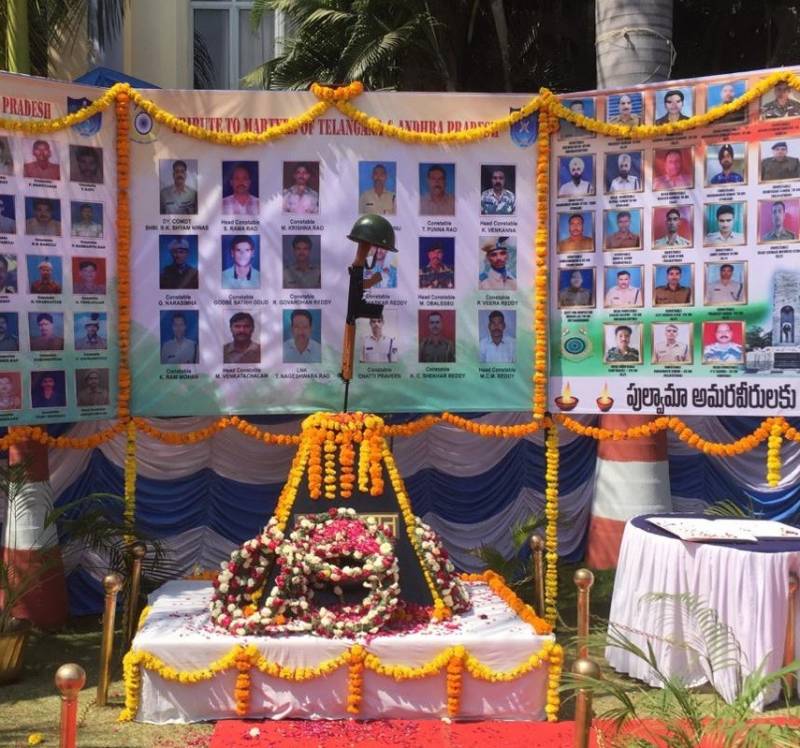 In the ceremony where around 28 family members of the slain martyrs were felicitated, a booklet on CRPF martyrs from both the states was also released. Speaking at the event, D. Raju, chairman of Confederation of Indian Industry (CII) said, "The CRPF has sacrificed their todays for our tomorrow, the motto which is written in their uniforms. We should remember their sacrifices in our everyday life." Krishna Yedula, from Society for Cyberabad Security Council, said, "CRPF's growth from a single battalion in 1939 to the present 247 battalions shows the strength of the police force. We will work together to provide employment opportunities to the kin of martyrs from Andhra Pradesh and Telangana State."
On this day last year, at least 44 CRPF personnel were killed when a Jaish-e-Mohammad (JeM) terrorist crashed their explosive-laden SUV into a CRPF convoy in South Kashmir's Pulwama district at around 3 pm. The incident is still considered as one of the deadliest terror attacks on security forces in the country, following which tensions flared between India and Pakistan.