Hyderabad: TRS MLA from Alair and government whip Gongidi Sunitha had a narrow escape when a neglected portion of the roof of an R&B guesthouse came down. Though she escaped the more significant threat, she did suffer minor injuries from small slab pieces that fell on her hand.
Sunitha was addressing a conference of Sarpanches from the constituency on Thursday morning when the incident happened. Two sarpanches, who were attending the conference, also received minor injuries in the event.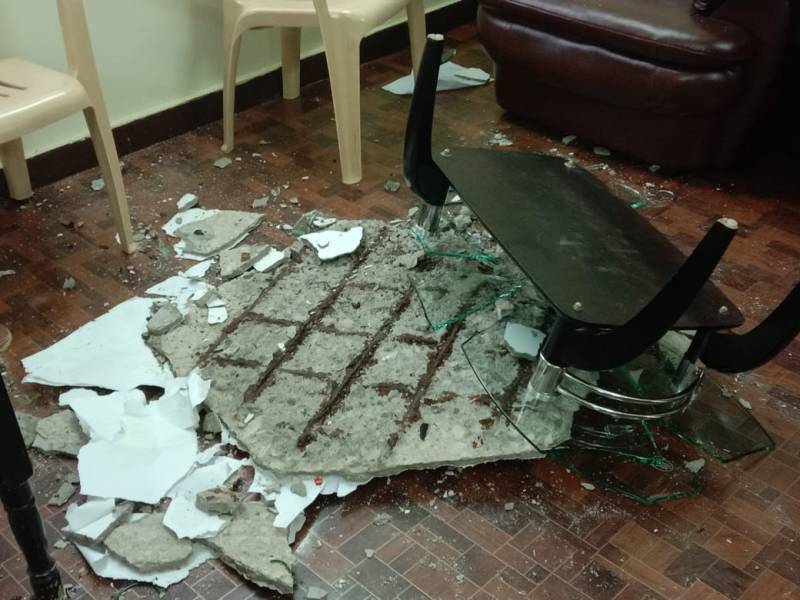 While the meeting was in progress, the portion of the slab located just above the dais came down. It slightly brushed aside Sunitha, leaving her with minor injuries. The legislator and the two sarpanches were rushed to a hospital, and first aid was given to them.
Meanwhile, the meeting was postponed indefinitely.