Mahabubnagar: Even as the State is reeling under lockdown and prohibitory orders have been in place on functioning of gyms and other public places, V. Srinivas Goud, minister of prohibition & excise, sports & youth services, tourism & culture and archaeology in Telangana, landed himself in a controversy by inaugurating a gym in Mahabubnagar, on Thursday.
The inauguration of the gym in Ravindra nagar of Mahabubnagar town, which is his own constituency, was a grand affair with several other public representatives and even government officials including police in full attendance. As the event was held in violation of the lockdown orders and the crowd gathered did not follow social distancing further violating the safety norms, the minister faced criticism on social media, after the pictures of the event went viral.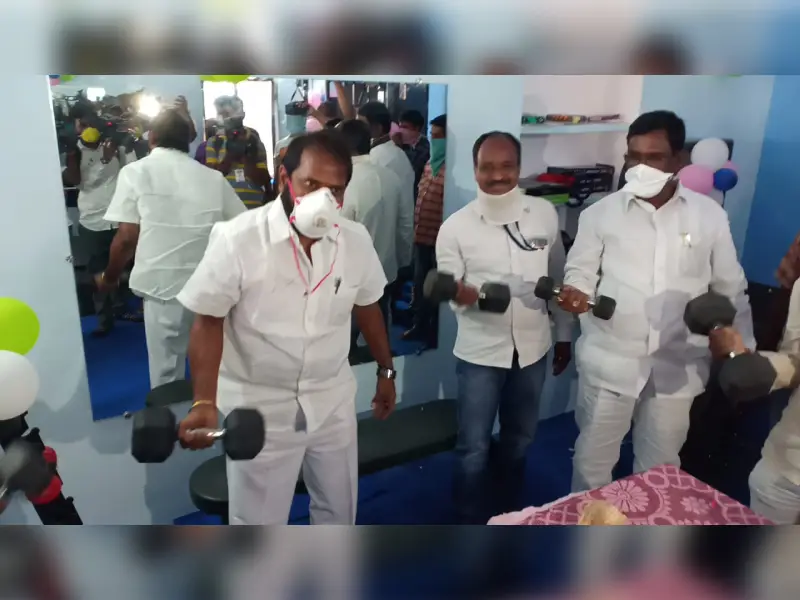 It was found that the minister not only inaugurated the gym in the presence of a good number of his followers and friends of the gym management, he also posed for pictures holding the equipment.
The event, it was learnt, had no permission from the local police, but was held as the minister himself was the guest for the event. While the district administration including police is mum on the event, there was criticism from all circles over the event. Meanwhile, the gym management told the media the inaugural was planned as the minister was in town. It will be open for public once the lockdown is lifted after the government allows functioning of all such places.
As on April 17, the total number of positive cases in Telangana is 766 . While Hyderabad has around 286 active cases, the highest in the state.