Hyderabad: TRS MLA Peddi Sudarshan Reddy, in his own capacity, set up a 100-bed isolation facility at Telangana's Narsampet district. This comes as the first of its kind initiative by a legislator. The facility was launched by Mr Reddy and Warangal (Rural) District Collector M Haritha on Friday, August 7th. The facility has been set up for those who cannot quarantine themselves at home.
Those in the area who test positive for coronavirus, but are asymptomatic, can choose to isolate themselves at the facility for a period of 15 days.
Speaking to Newsmeter about the need for this facility, Mr Reddy said, "We converted a local residential hostel in Dwarkapet into an isolation facility after discovering that many citizens were unable to quarantine themselves at home, owing to the presence of vulnerable age groups, and the absence of a big house."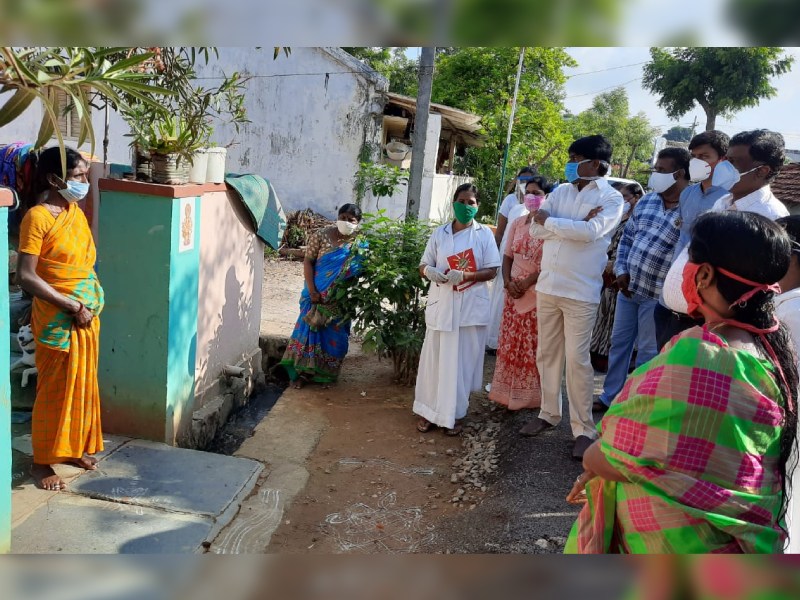 Mr Reddy surveying the citizens of Narsampet regarding pandemic-related issues
Mr Reddy said that they visited several homes in the area to figure out common problems being faced by the people during the pandemic. "We found 350 members who had no way of isolating themselves if they end up testing positive for the virus. Then we thought that we should provide a centre to them, and others like them," Mr Reddy further said.
The team then spoke to Chief Minister K Chandrashekhar Rao, IT Minister KT Rama Rao, District Collector, and the local District Medical Health Officer, to ask permission for the same.
After dispensing all the required funds, Mr Reddy and his team was able to develop an isolation facility that can treat 200 asymptomatic Covid patients at a time. "We will be providing them with the diet, nutrition, immunity boosters, and exercise they need to recover from the virus," he added.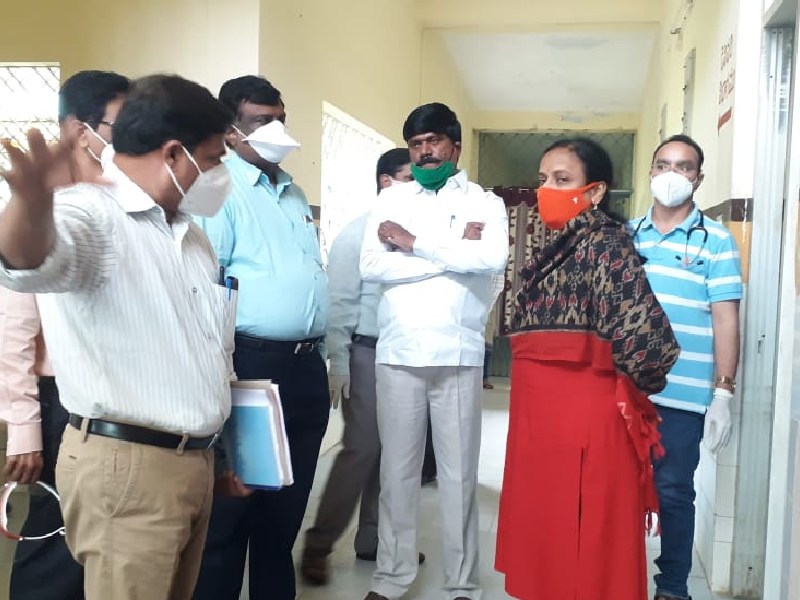 TRS MLA Mr Reddy and  Warangal (Rural) District Collector Ms Haritha inspecting the isolation facility