Hyderabad: Telangana BJP criticised Chief Minister K. Chandrasekhar Rao for presenting the Budget despite a new finance minister being sworn-in on Sunday. A spokesperson for the Telangana BJP Krishna Saagar Rao said, "The Budget falls short of both factual representation and fiscal vision for the state. It is uninspiring and a rendering of window dressed accounts delivered only for Constitutional and to comply with governance.
The BJP spokesperson said that the CM seems to have made the new finance minister T. Harish Rao a dummy from day one. Telangana experienced economic slowdown way before the world did. This is due to the misgovernance of Mr Chandrasekhar Rao. The state's finances are in a mess due to the lack of fiscal prudence, discipline and vision. The government has neither funds for welfare nor development, he said.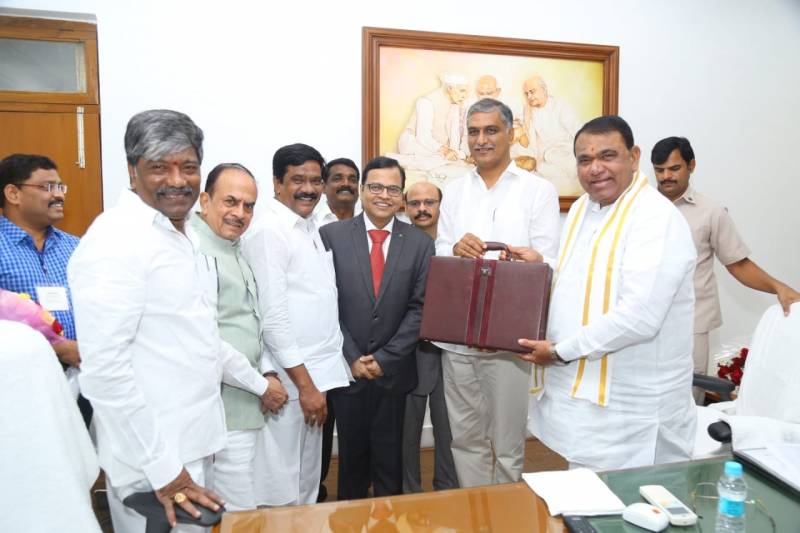 BJP finds this Budget as a state narrative of white lies, which was delivered by the CM.
Mr Krishna Saagar said, "The Budget has not highlighted the factual situation of the debt the state is in. Majority of the payments are going towards payments of high interests on the debts than investment into capital expenditure for wealth creation. The Telangana BJP strongly objects to the escapist statements of the CM who is trying to blame the Central government in reducing the allocations for the state."
In fact, the CAG clearly exposed this government's massive mismanagement of central funds and diversion towards the CM's pet projects, Mr Krishna Saagar added.
KCR has once again proven that he is not just irresponsible, but also an escapist in reference to the financial condition of Telangana state, alleged Rao