Hyderabad: A 35-year old adult succumbed to dengue fever at a private hospital in the city on Tuesday. This takes the toll of dengue deaths in Hyderabad to four in the last 10-days.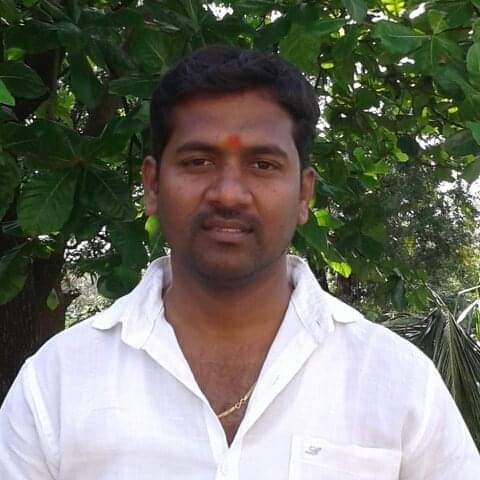 Praveen Kumar Beku, a resident of Petbasheerbad in Quthbulla was admitted to Yashoda Hospital in Secunderabad on Monday. While undergoing treatment, his condition deteriorated, and he died. According to the hospital report, "Praveen's condition was critical when he was brought to the hospital."
However, his death certificate mentions the cause as, "dengue haemorrhagic fever with shock and severe metabolic acidosis." The state health department said that the case would stay as 'dengue suspected' till they officially ascertain it. A death audit is yet to be conducted under the District Medical and Health Officer (DMHO) to confirm if the death was caused by dengue.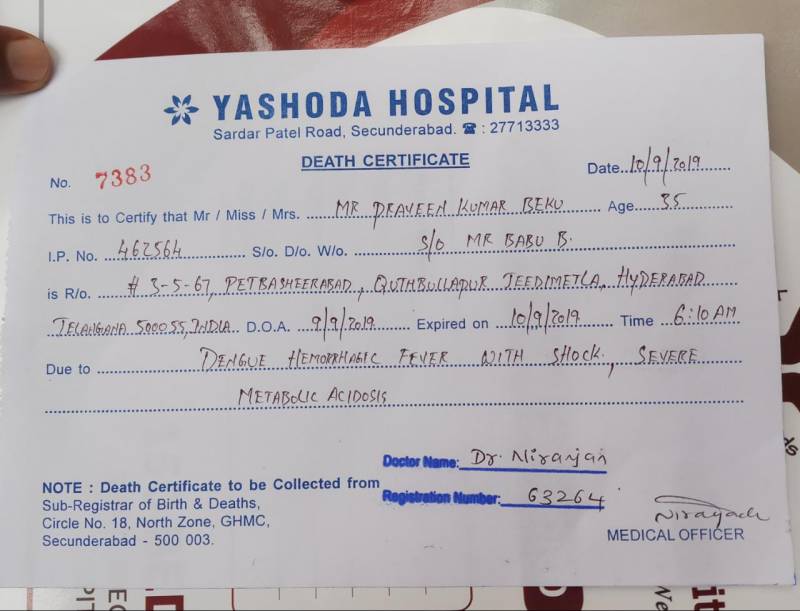 According to experts, the dengue shock syndrome due to dengue virus is critical and starts abruptly with high continuous fever. Symptoms include severe joint and muscle pain, swollen lymph nodes, headache, fever, exhaustion, and rash. Patients with these symptoms usually die within the first 24 hours due to excessive bleeding.
Minors did not die of dengue: Audit committee
Meanwhile, an audit committee comprising of the district medical health officer (DMHO), district malaria officer, epidemiologist and other officials said that the death of two minors who were alleged to have died due to dengue at a private hospital in the city did not die of dengue. But, the audit committee has yet to figure out the reason behind the two deaths.
According to the committee the private hospitals where the two children were treated, conducted the Rapid Diagnostic Test (RDT) instead of the MAC-ELISA test to confirm dengue. As a result, the death cause of the two children cannot be concluded as dengue.
The committee has also asked private hospitals in the state not to rely on the Rapid Diagnostic Test to confirm dengue as there was 27 per cent chance of it to give false results.