Hyderabad: Muthyam Venkata Ramana, working as a divisional engineer (Technical) TS – SPDCL has allegedly been collecting huge bribes from builders and individuals approaching him for domestic and commercial power connection.
The accused was caught red-handed by the sleuths of Anti Corruption Bureau while he was accepting a bribe of Rs 25,000 from a complainant Shiva Kumar Reddy, a contractor. Kickbacks were demanded to process and forward electrical estimation work file related to an apartment.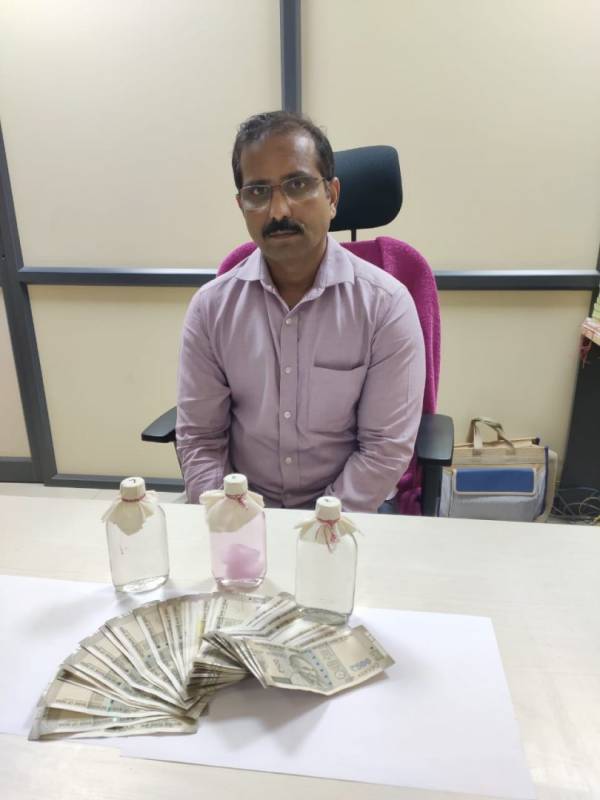 The trap led the ACB sleuths to unearth 60 tolas of gold, three cars, Rs 26 lakh cash and disproportionate assets orth Rs 2. 9 crore from the residence of Venkata Ramana.
Investigation found that the accused ,who serves as a divisional in-charge for Cyber city with jurisdiction up to Raidurgam, demanded huge bribe from builders for new power connection. The western corridor of Hyderabad is a home to a number of corporate giants and a hub for multi-storied buildings and villas. Taking advantage of the city's dynamic growth, he demanded exorbitant kickbacks for rendering official favours, especially for new electricity connections.
Ironically the TS -SPDCL department employees are highly paid, compared to their counterparts from the government agencies. The monthly salary of Venkata Ramana was apparently Rs 3lakh and yet was greedy to demands bribes of Rs 25, 000.
The sleuths continued searches at the luxurious flat located at Meenakshi Sky Longue in Madhapur.
ACB officials unearthed property documents worth around Rs 2.93 crore, cash of Rs 26.40 lakh, 60 tolas of gold articles, eight costly watches, five digital cameras and cars.
Officials said he will be produced before the special court for ACB cases. Further they will seek his custody from the court for more investigation into his assets amassed through illegal means.
Meanwhile, on the same day, another TS- SPDCL divisional engineer K. Prasad Rao was trapped while seeking a bribe of Rs 5, 000. The money was to process and forward estimates prepared by an assistant engineer.
The two have been produced before the special court hearing ACB cases.