Hyderabad: In response to the Digital Climate Strike call from young people around the world, more than 1,000 companies and websites will join the Digital Climate Strike on September 20th. Modelled after massive online protests like the SOPA strike and the Internet Slowdown for net neutrality, the Digital Climate Strike will raise visibility about the upcoming youth-led global climate strike.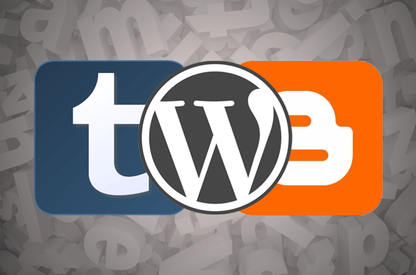 To announce their participation in the Digital Climate Strike, a majority of the big websites such as Imgur, Tumblr, and WordPress are spreading the word on social media by putting banners and by donating ad space. Companies like Burton and Patagonia are taking more aggressive action by shutting down both their physical and online stores on September 20th, thereby also encouraging their employees and customers to strike.
Youth around the world have been striking from school on Fridays, demanding action to stop the global climate crisis. They are calling for a mass mobilization on Friday, September 20th, three days ahead of a United Nations emergency climate summit, to move world governments to take emergency action and end the fossil fuel era. Over 1,700 strikes are planned in more than 150 countries to disrupt business as usual, and strikers are calling on everyone to join them.
While some companies, like Seventh Generation, Patagonia, and Atlassian are encouraging their employees to participate in the global strike, many of the largest companies like Microsoft and Amazon have remained silent. In response, their workers, however, have taken on their own initiative to walk out on September 20th to demonstrate their solidarity with the youth strikers. In the case of Amazon, at least part of their action is directed at the company itself for its inaction to address the climate crisis.
"Climate change is the greatest crisis humanity has ever faced, and it will affect our generation the most," said Alexandria Villaseñor, school striker and founder of Earth Uprising. "That's why at the global climate strike on September 20th, youth must lead the way and demand climate action NOW from our world leaders".
"This is the tipping point. Today's youth are not fooled: their futures are being stolen before their very eyes by the fossil fuel industry and corrupt politicians. We're joining them because we refuse to be bystanders while our children are left with an unlivable planet by our inaction," said Shuo Peskoe-Yang, with Fight for the Future. "There is no room for neutrality. The children are calling on us, and the time to act is now."
"In the digital era, the internet has democratized the connection between people all over the world. Similarly, the climate crisis also knows no borders. It affects everyone and is now the most urgent challenge of our time," said Sarah Wilbore, Digital Engagement Director at 350.org. "We only have a few years to change things, and this will only be possible with participation and pressure from everyone: civil society, business and governments. We have a joint responsibility to contribute to reducing greenhouse gas emissions, and we can't delay any further, it must start now."
Any website that wishes to join the protest can do so by contacting Fight for the Future or by visiting the campaign landing page.